Axtell takes set 1 25-16 over the Vikings. #SAIL #nebpreps #vikingnation

Lady Vikings sweep CWC 2-0 in the first match at the Anselmo-Merna Tourney. #nebpreps #SAIL #vikingnation
Vikings lose a hard fought battle against the Warriors! 12 to 32. #werproudofyou #vikingnation #sail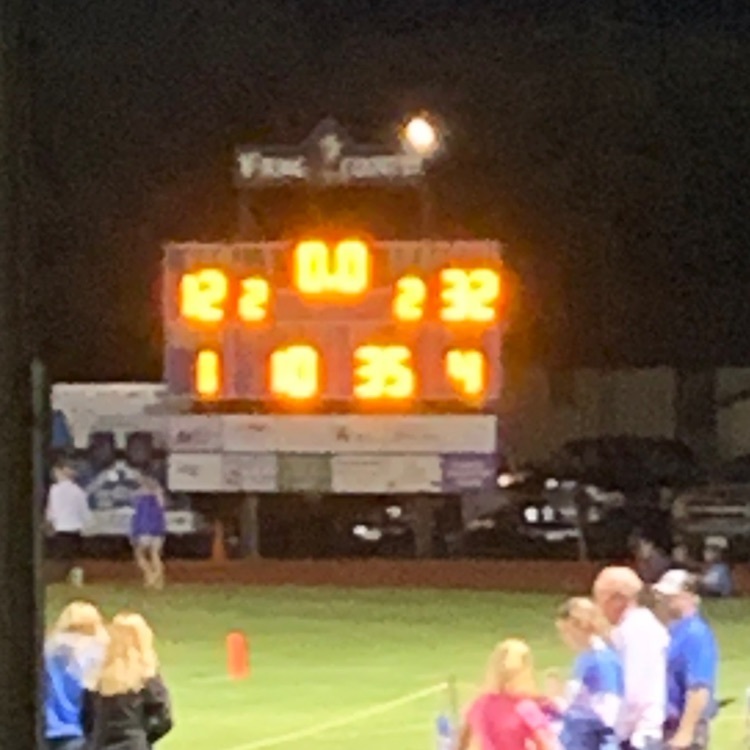 End of 3rd quarter Vikings trail the Warriors 12 to 24! #VikingNation #Sail
Vikings score making the score 12 to 24! Keep working Vikings!! #Vikingnation #Sail
Half-time score vs Arapahoe. Let's go Vikings! #SAIL #Vikingnation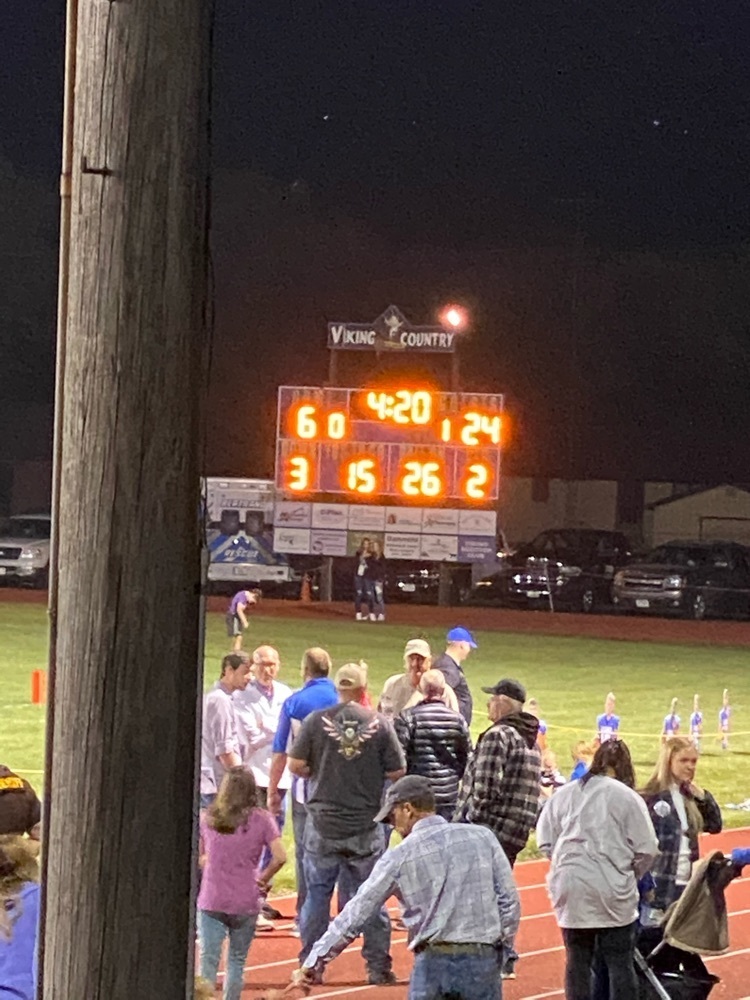 3rd graders with some helpful advice this October: A book a day keeps the monsters away! 📚👹👾🤖📚 #SAIL #vikingnation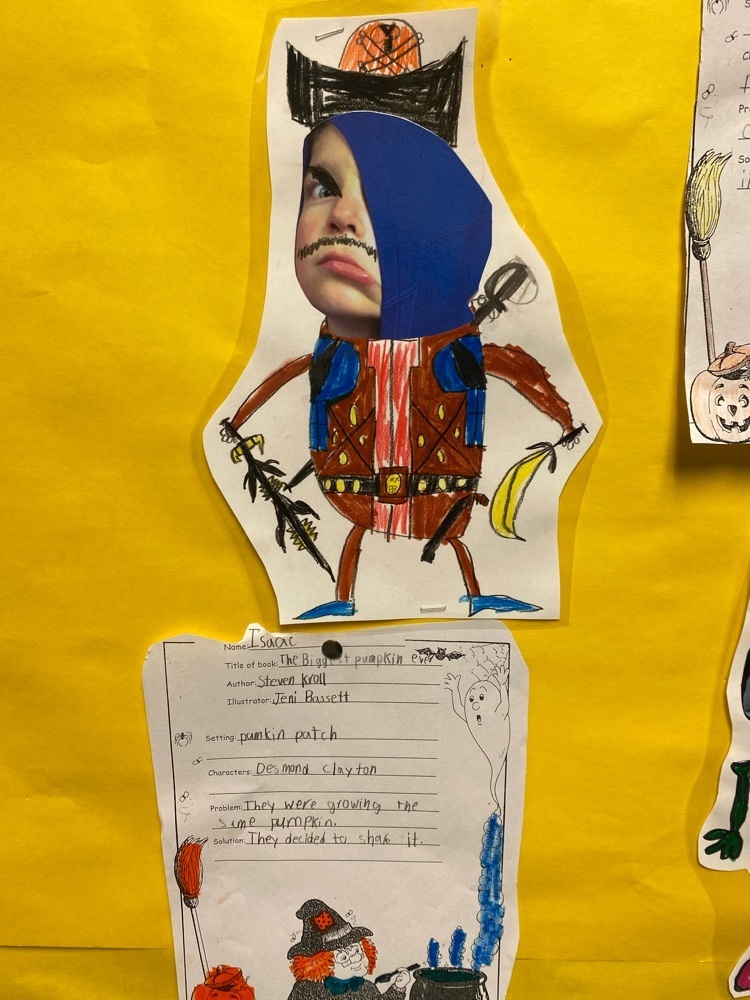 Mrs. Phillips is doing an excellent job of using exit tickets in her classroom with 1st graders! Way to close your lessons in a meaningful way Mrs.P! #SAIL #vikingnation 👏🏼
Congratulations to the high school quiz bowl team on getting 2nd place at the Tassel today in Holdrege! 🥈🧠💡#SAIL #Vikingnation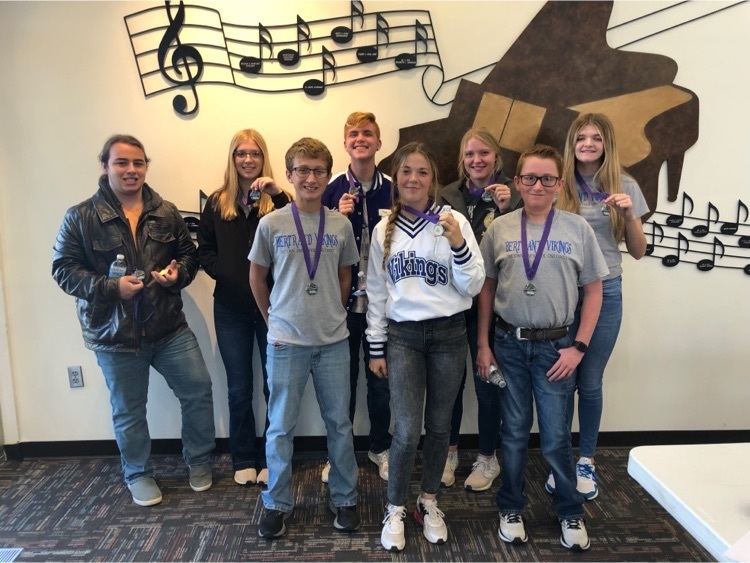 Tonight's Bertrand - Arapahoe football game will be live streamed on the Bertrand Striv Channel:
https://striv.tv/channel/bertrand/
Kickoff is 7:00 p.m. The District Championship will be determined tonight in Bertrand! #SAIL #VikingNation

High School Quiz Bowl today in Holdrege. Viking Football this evening at home vs Arapahoe at 7:00 PM. Good luck to everyone today! #vikingnation #SAIL

Congrats to Loomis-Bertrand on being boys RPAC champions in cross country. Marcus was 3rd, Wes was 4th, Chonsey 9th. Congrats to all boys and girls runners and coaches on a great day. #SAIL #vikingnation #wolfkings #nebpreps

RPAC Cross Country is today at Hi-Line Golf Course in Bertrand @ 4:00 pm. This is your only chance to come support our Wolfking runners this close to home. Please come out and cheer them on! #SAIL #wolfkings #vikingnation
The Lady Vikings will be traveling to Anselmo-Merna on Saturday, Oct. 9. They will play at 10:00 am at the high school gym in Merna. #RowTheBoat #VikingNation #SAIL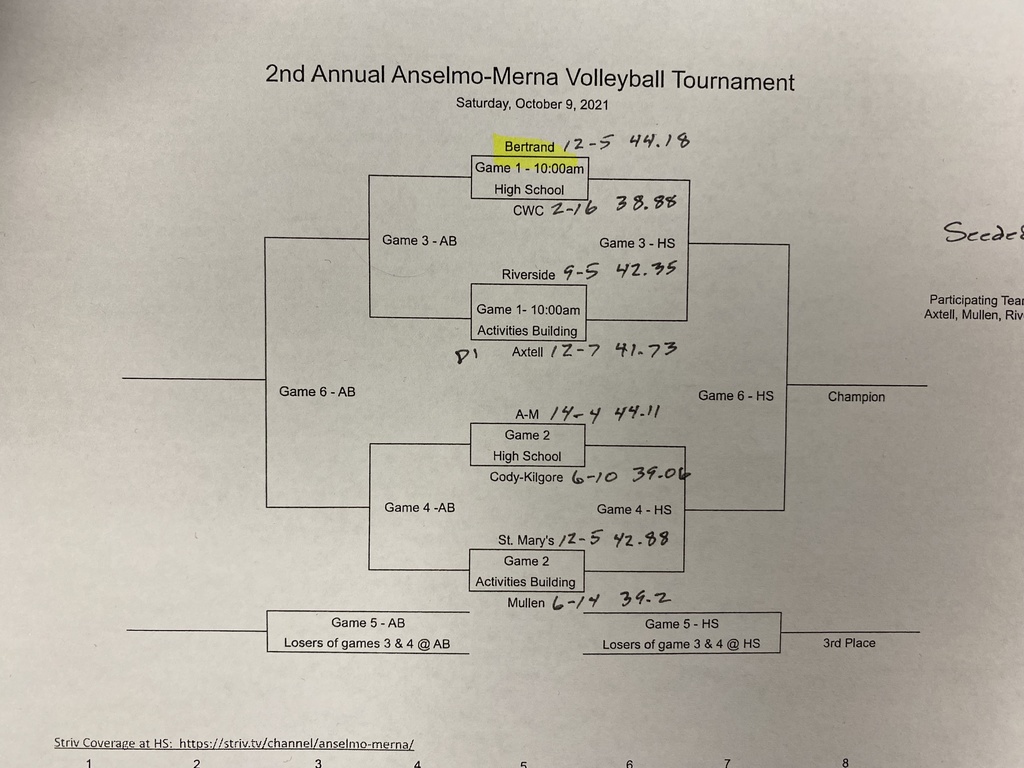 National Honor Society Scholarship Blood Drive Tuesday, October 12, 2021 12:00(noon)- 6:00 pm Bertrand Community Building Your blood donation is essential to maintaining our community's health. Blood and platelets cannot be manufactured; they can only come from volunteer donors. One donation can potentially save up to three lives. By giving blood, not only will you be making an impact on the lives of others, but helping the Bertrand Chapter of NHS earn money for student scholarships. We are looking forward to seeing you at the blood drive on October 12th! You can make an appointment by calling the school (472-3427) or walk-in, or go online.
Great job Mrs. D on closing your lessons, and checking for understanding before the students leave! #SAIL #Vikingnation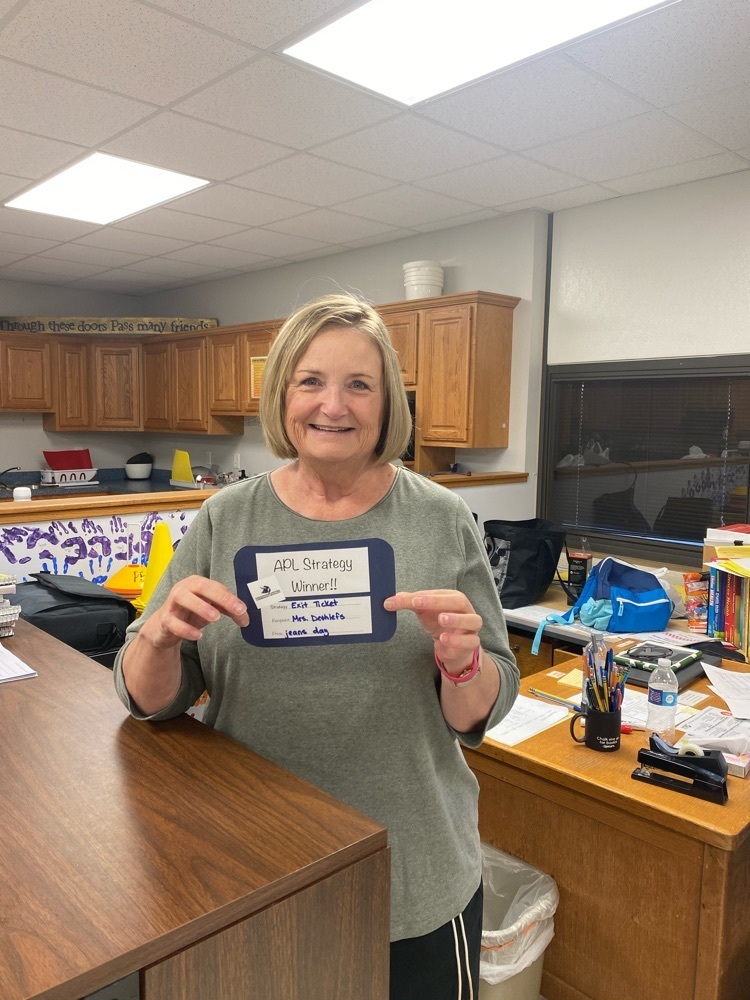 Junior Volleyball and Football is this afternoon vs Loomis at 1:00 PM. Come out and watch the junior high teams in action today. #SAIL #vikingnation

Lady Vikings take set 2 25-11 and the match 2-0 over Wil - Hil. #SAIL #nebpreps #vikingnation

Vikings take set 1 25-12 over Wil-Hil. #SAIL #vikingnation #nebpreps

Ansley-Litchfield takes set 3 25-22 over the Vikings and win the match 2-1. #SAIL #nebpreps #vikingnation