The BCS One-Act team finished 3rd place today at districts. Congrats on a great year. Thanks to the cast and crew for all your time, effort, and preparation to put on a wonderful play. Thanks to all who made the play possible & Mrs. Kaps & Mr. Schwarz for your efforts. #SAIL
The elementary quiz bowl team is taking home 1st place today after their Cambridge meet! Way to go! 🔹🥇🔹 #SAIL #Vikingnation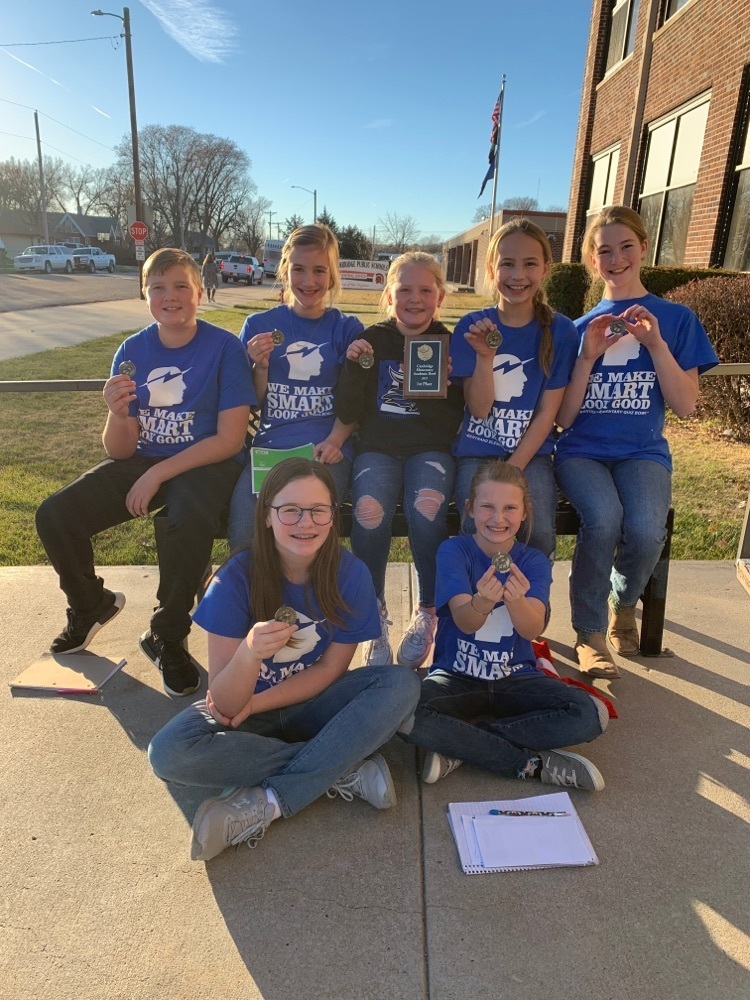 Holiday dress-up days will be back again this year at the end of the semester. Please see the following days and all students, staff, parents, and community members are welcome to participate. #SAIL #vikingnation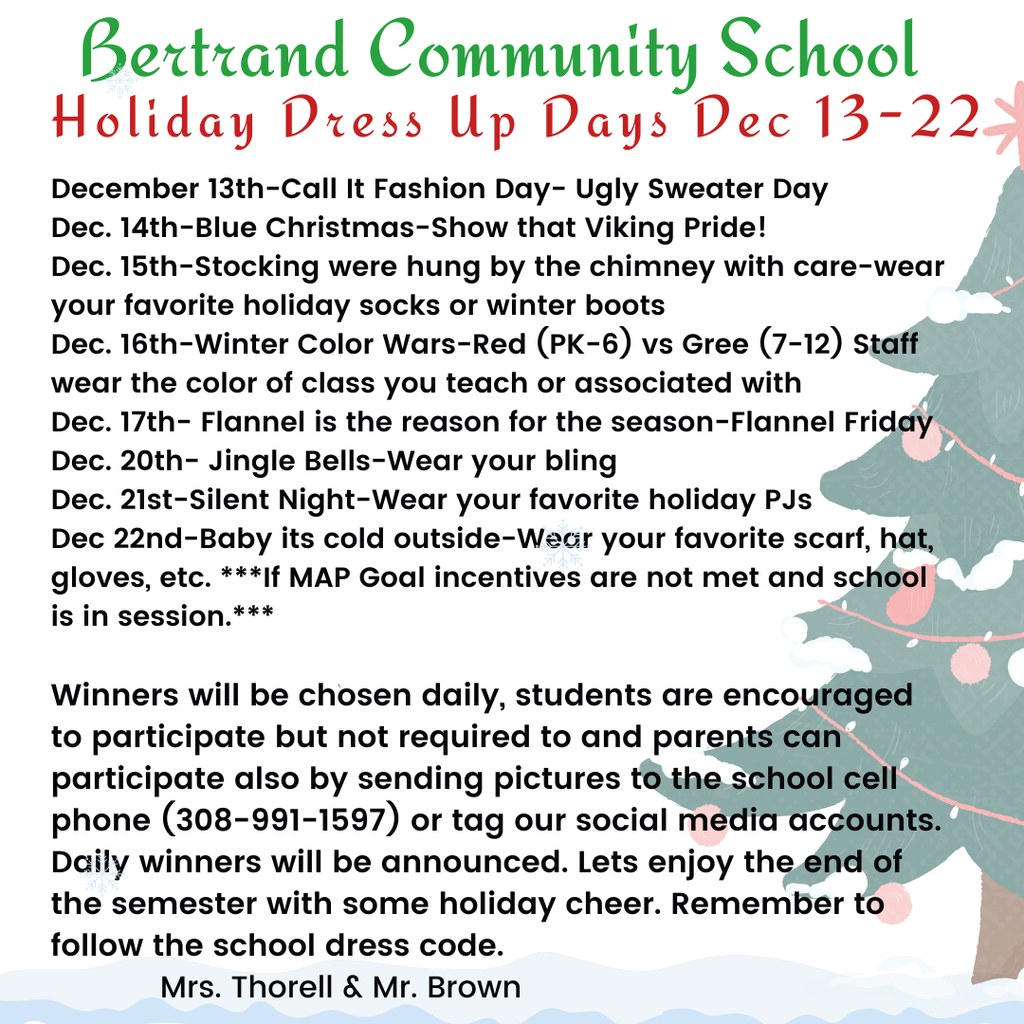 Good luck to the elementary and junior high quiz bowl teams today. They are in action today at Cambridge starting at 1:00 PM. #SAIL #vikingnation

Good luck to the cast, crew, and directors of the Bertrand One-Act Play. They will be competing at districts today in Holdrege at The Tassel. The performance is open to the public, starting at 8:30 AM. #SAIL #vikingnation
The Bertrand One Act cast and crew will be performing at district competition Monday, Nov. 29th at The Tassel in Holdrege. Their performance time is 8:30 a.m. Admission, as set by the NSAA, is $6.00 for Adults, $5.00 for K-12 Students. #SAIL #VikingNation
Preschoolers had a great time at their Thanksgiving celebration! 🦃🪶🍂🍁🥧 #SAIL #Vikingnation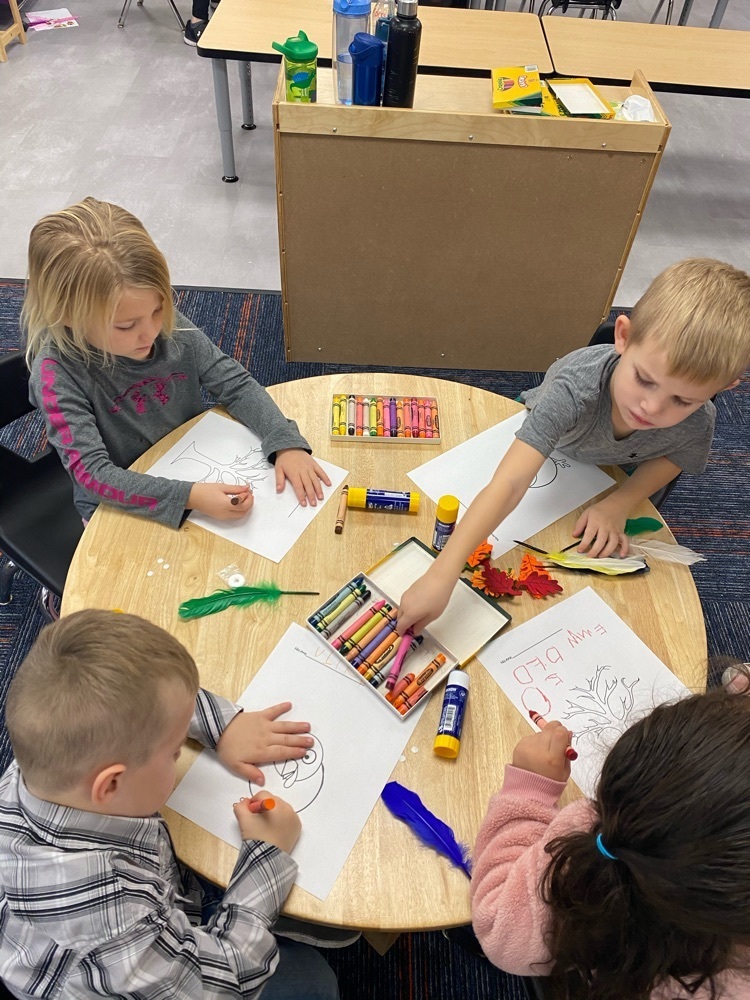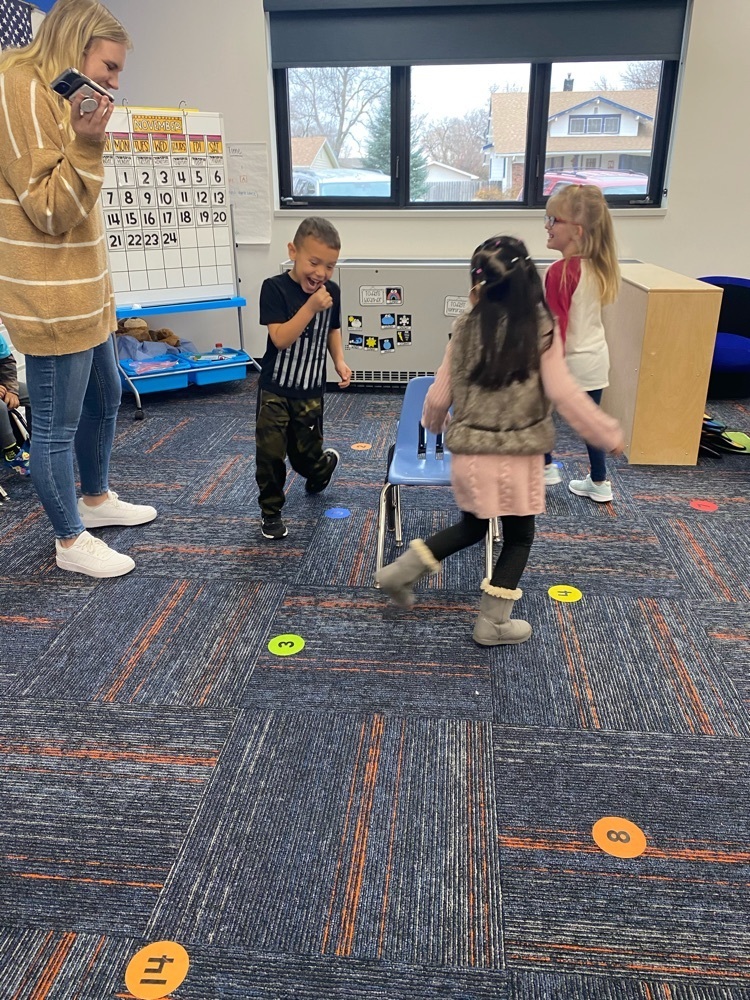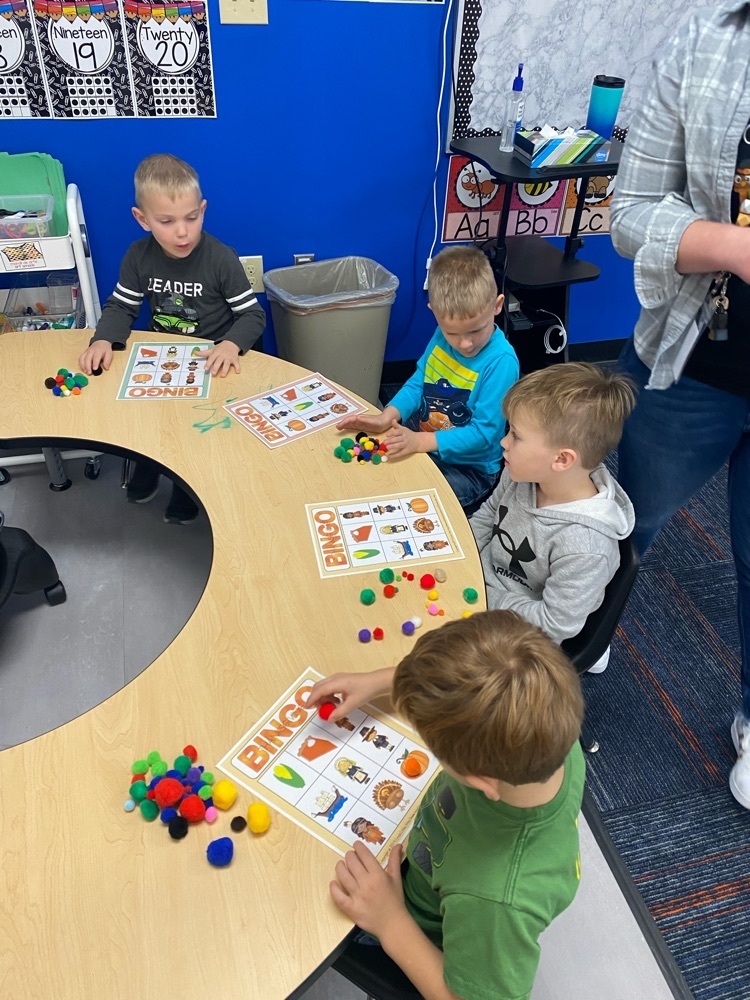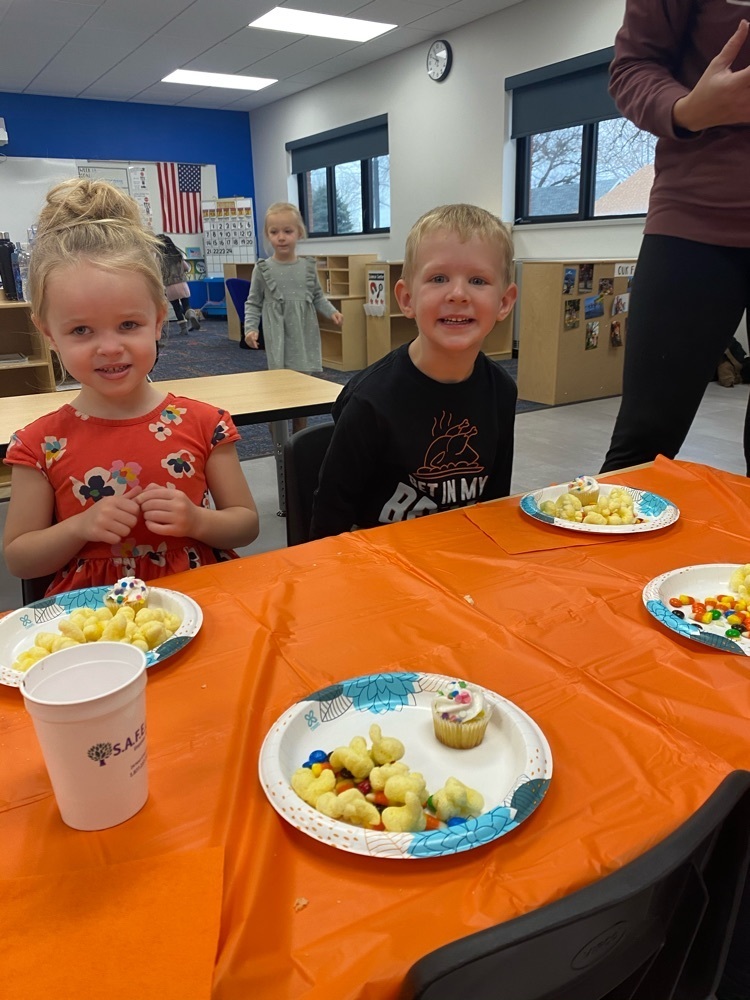 2nd grade's scarecrows! 🍂🍁 #SAIL #Vikingnation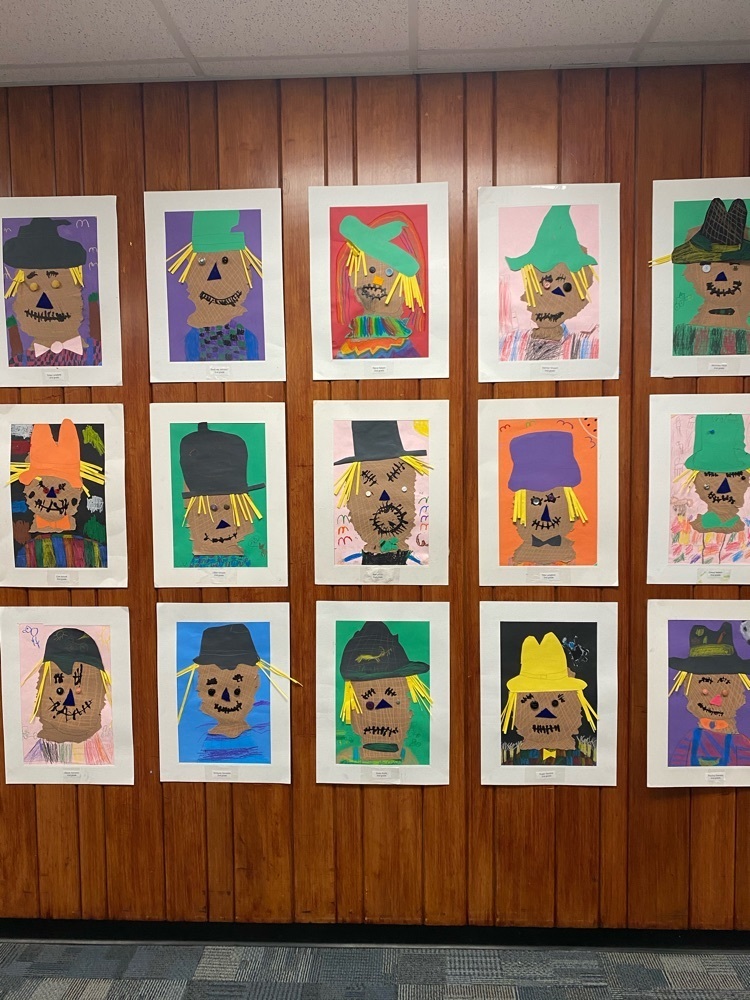 Open to ALL community members: The Community Action Partnership of Mid Nebraska will be offering Covid 19 vaccines & booster shots as well as Flu vaccines on Thurs., Dec 2nd at 1:00 p.m. at the school. Covid vaccines are available for ages 5 & up. Please call the school 472-3427 or fill out the link:
https://forms.gle/ZJoXDN6jEuWuf6wN8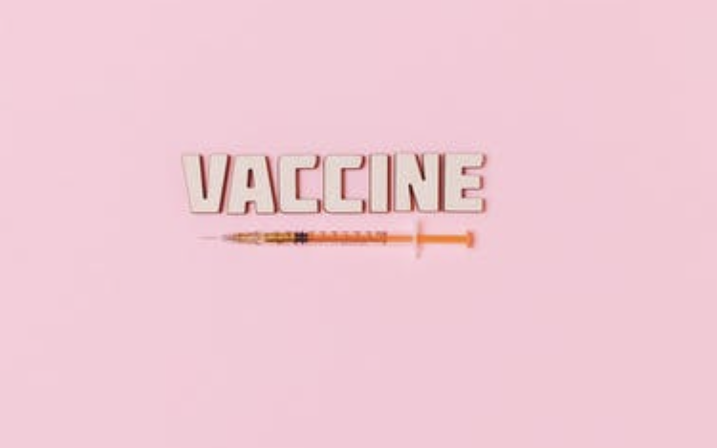 Tonight's Jamboree scrimmages will be live streamed on the Bertrand Striv Channel at the following link:
https://striv.tv/channel/bertrand/
Action begins at 4:30. #SAIL #VikingNation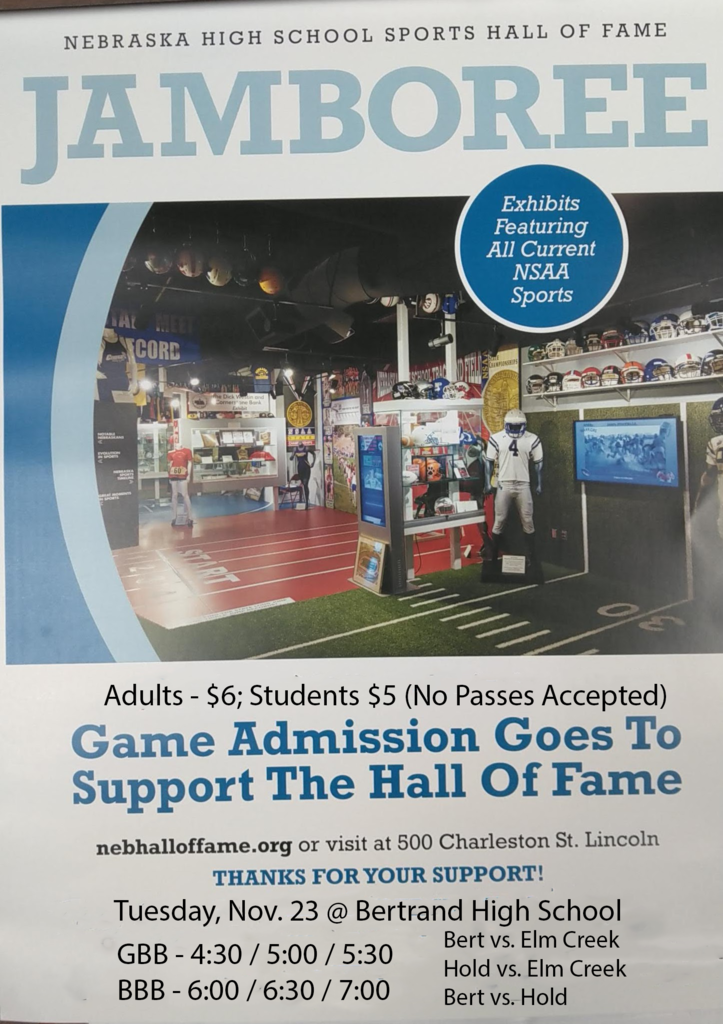 These students are loading up what was left from our Scholastic Book Fair. We had one of our most successful years ever! Thank you to all who stopped by and showed support. Your contribution helps us purchase books and STEM supplies for our library! 📚📖🧮🕹🖲 #SAIL #Vikingnation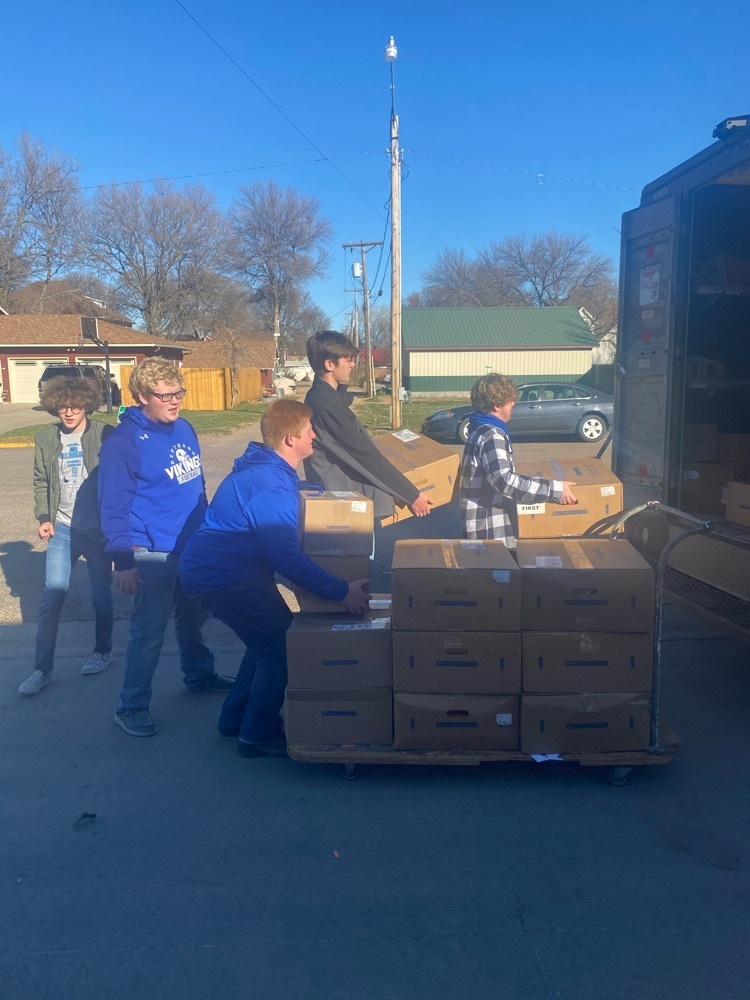 Turkey creations with P.E. equipment! 🦃🎾🥍🏀🏸 #SAIL #Vikingnation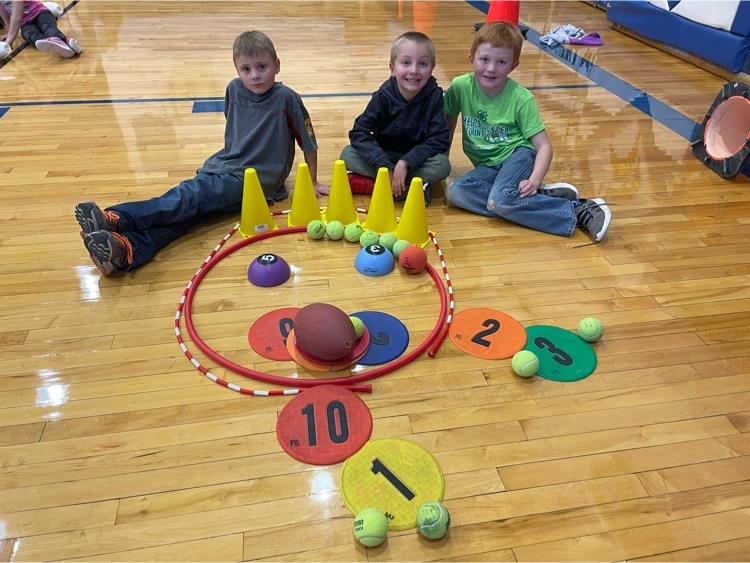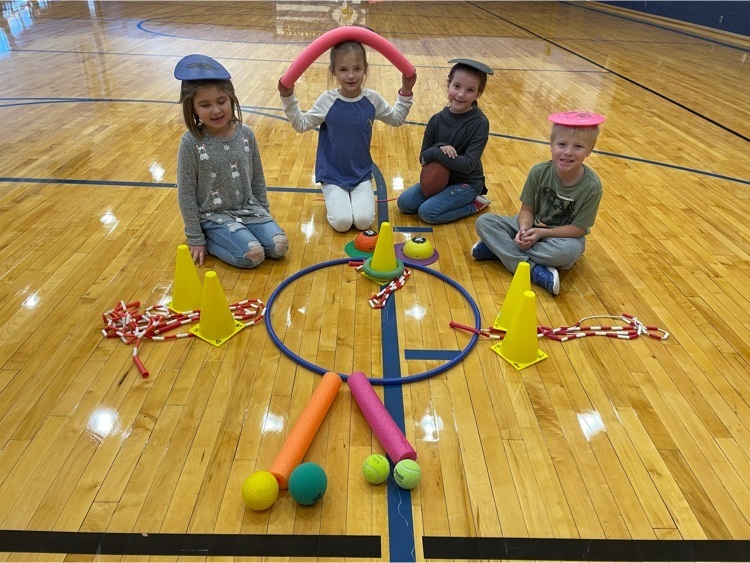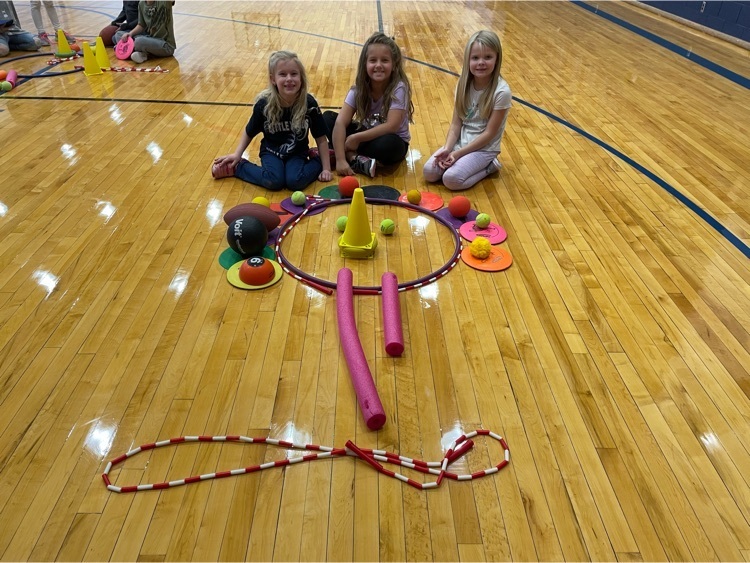 The NE H.S. Hall of Fame Jamboree Pre-Season Basketball Game will be held Tuesday, Nov. 23rd at Bertrand High School, starting at 4:30. (See attachment for complete schedule). Adults $6/K-12 $4. Since this is a fund raising activity for the NEHSHOF, No Passes will be accepted.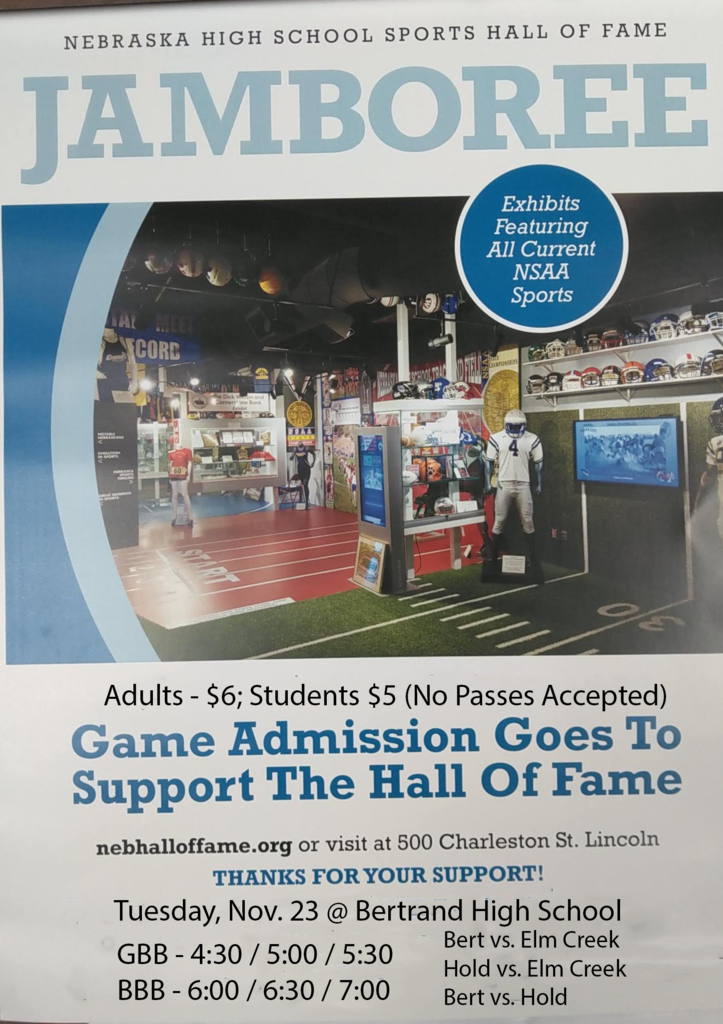 Congrats to the Bertrand One-Act cast, crew, and directors as they are RPAC runner-ups. Chonsey, Johanna, Myles, Dash, Owen, and Kayne received acting awards. #SAIL #vikingnation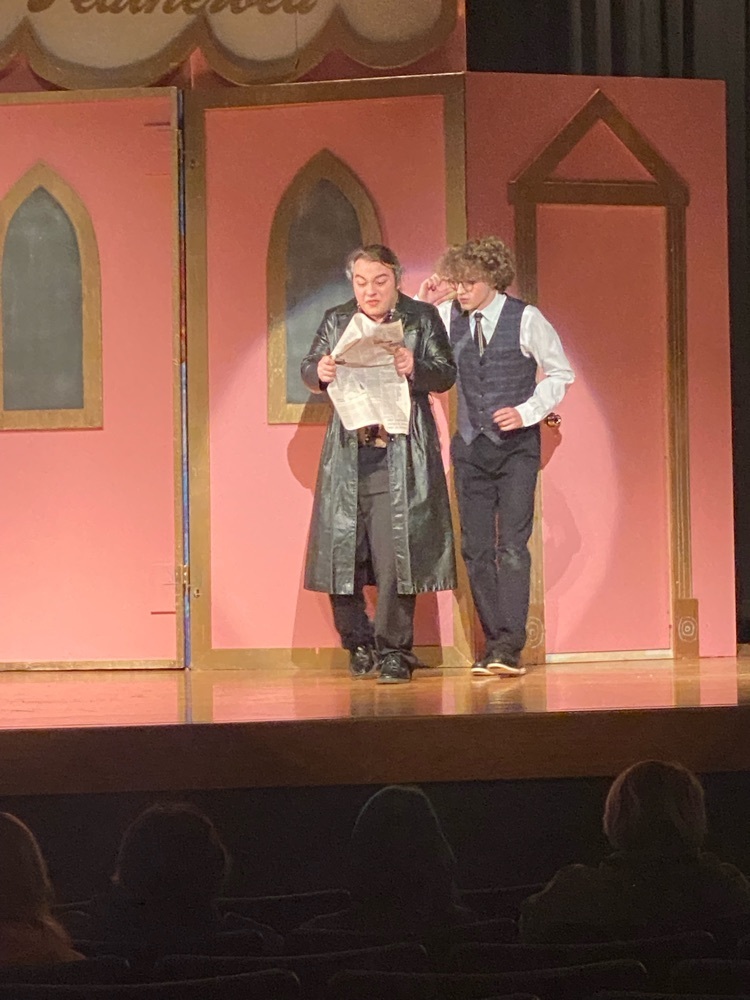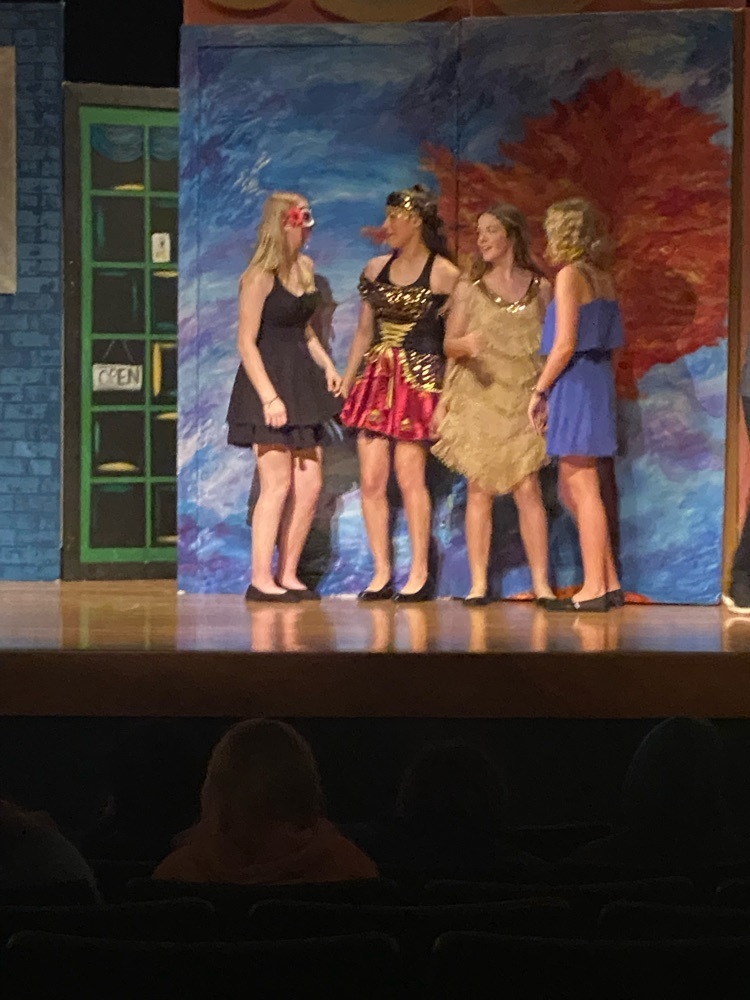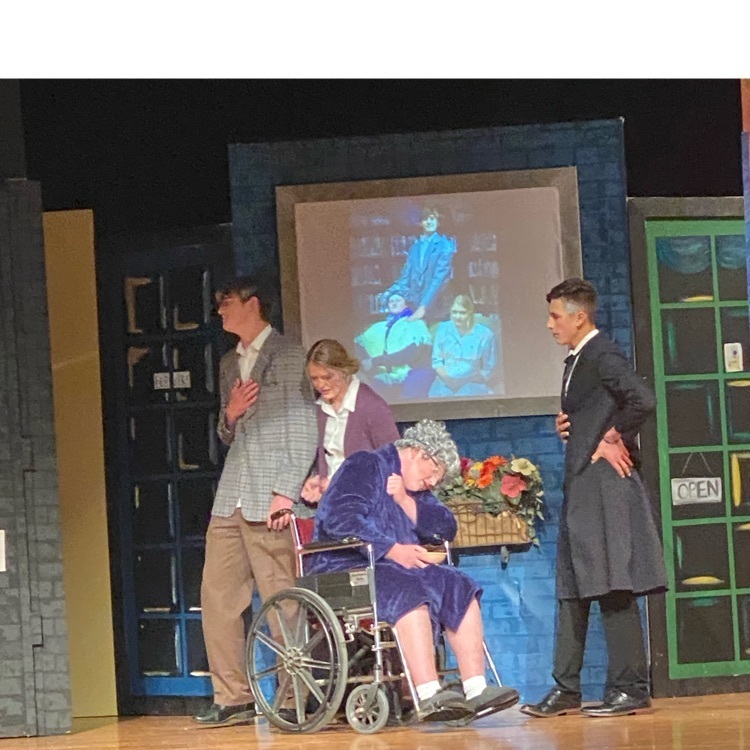 The RPAC play is a little behind schedule. Bertrand will be starting at approximately 11:45.
Good luck today to our One Act play performers, stage crew, and coaches! #SAIL #Vikingnation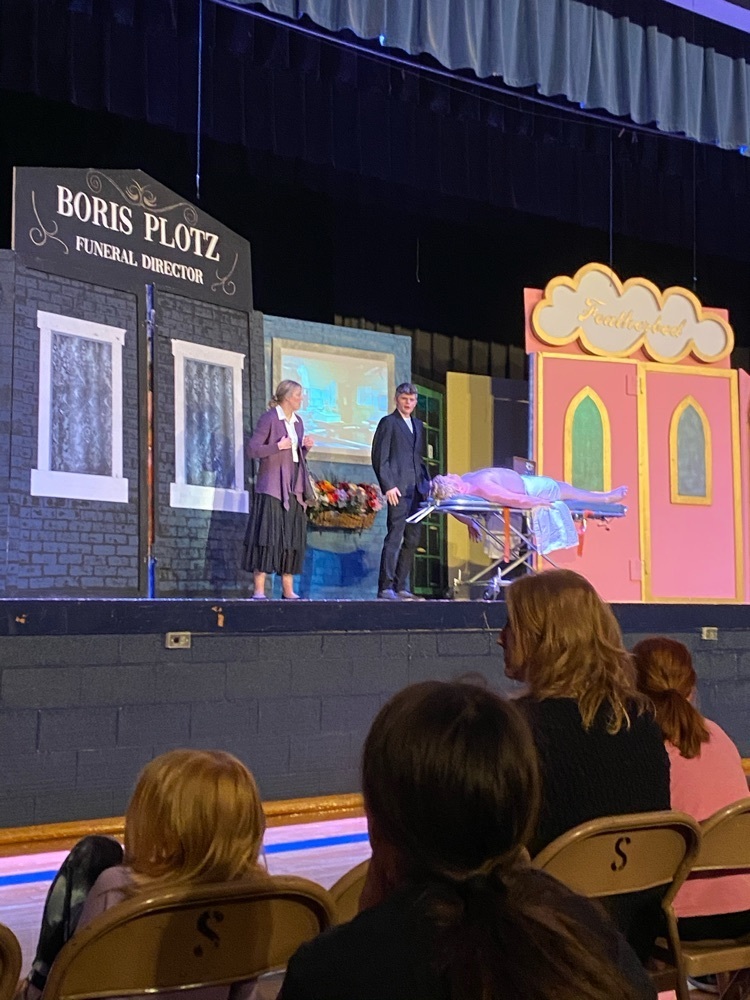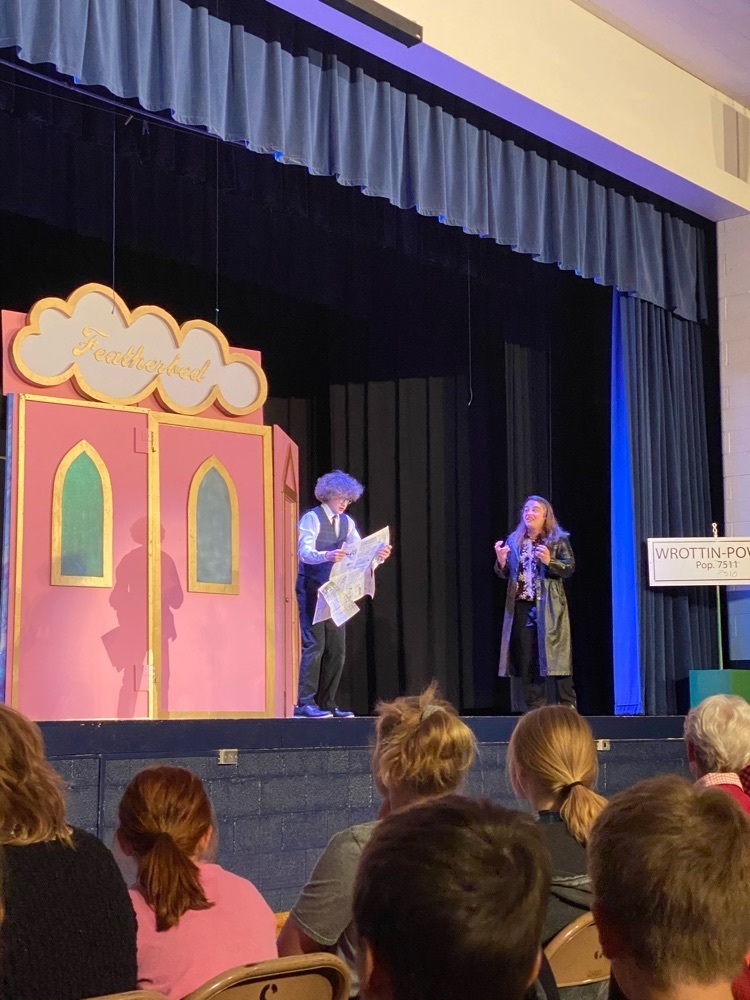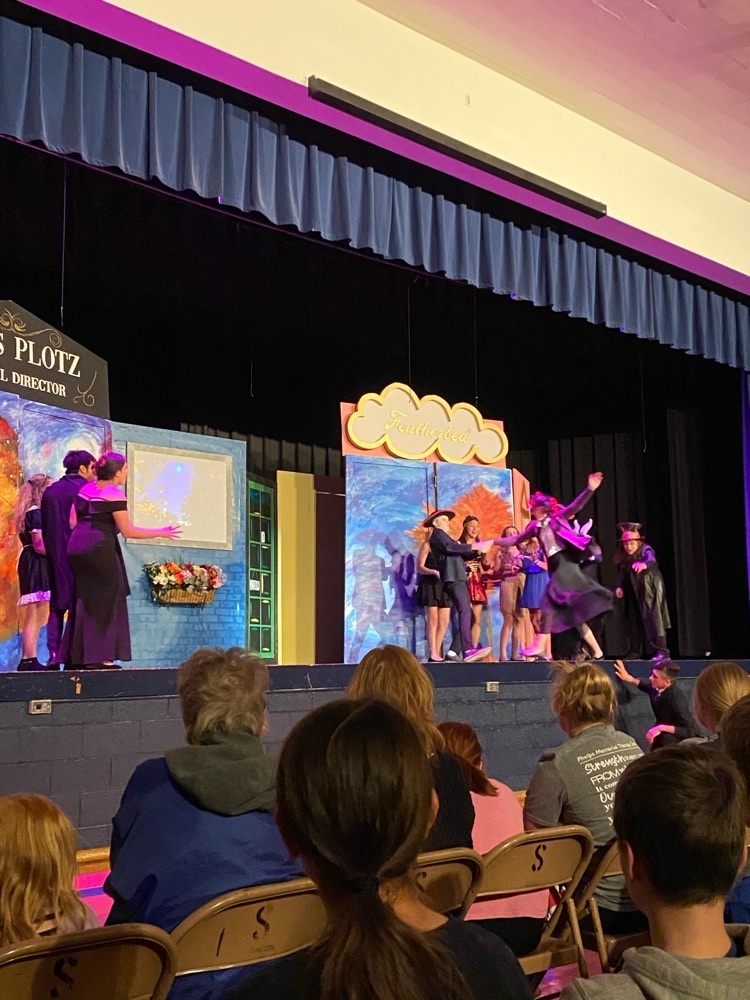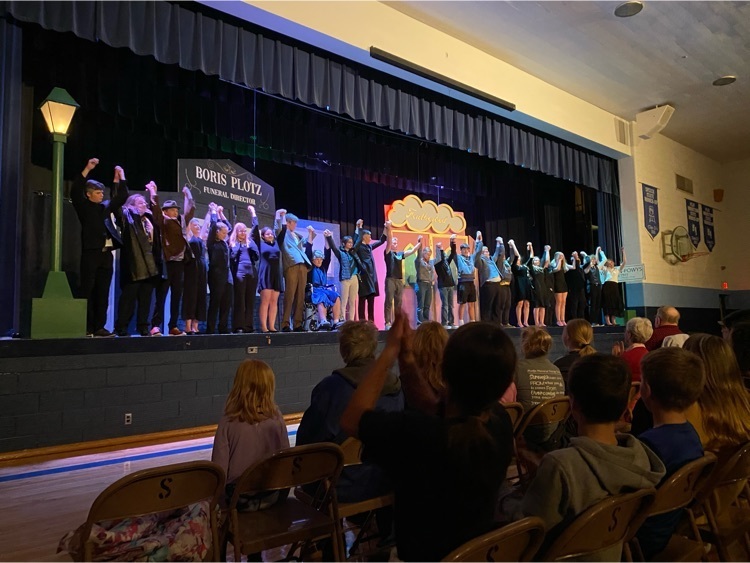 The Bertrand Play Production team will be competing at the RPAC contest Saturday morning Nov. 20 at SVHS, and it is open to the public. Performance time is 11:30. We plan to live stream it on the Bertrand Striv Channel at the following link:
https://striv.tv/channel/bertrand/
The TEACHERS won...again!! It was a good fight, seniors! 🏐💙🥇 #SAIL #Vikingnation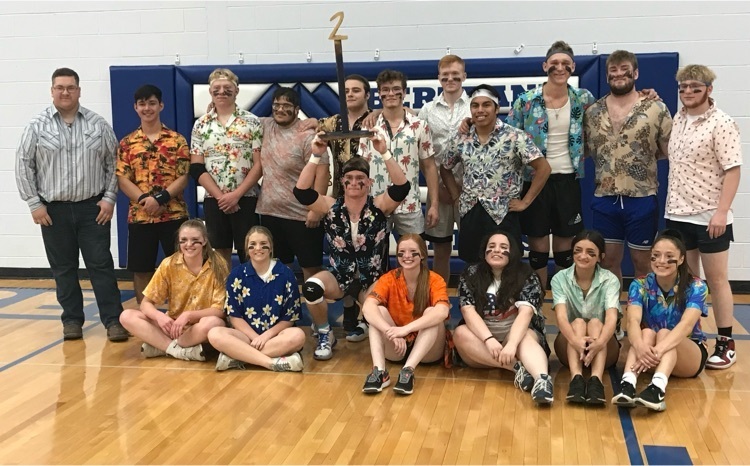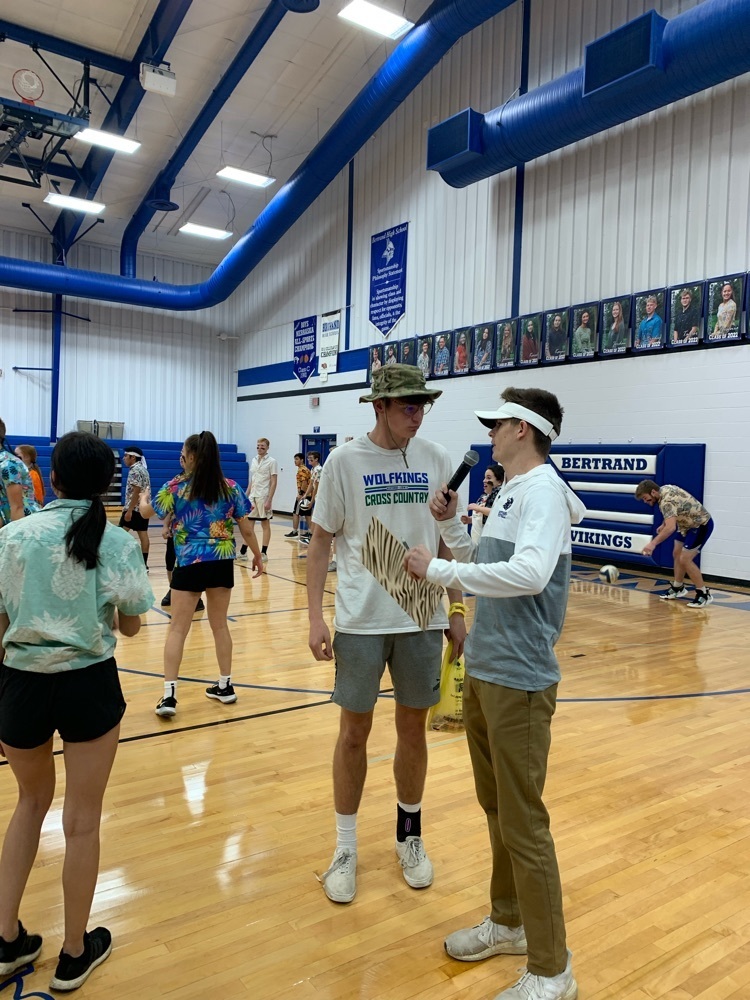 Things are getting heated at BCS 🔥 🏐💙 #SAIL #Vikingnation