Students still needing a sports physical: Check out the information below! 👇🏼🏀👟🏈🏐⛳️🤼‍♂️ #SAIL #Vikingnation

Veranda coffee this morning with some of the best from BCS. ☀️☕️ #SAIL #Vikingnation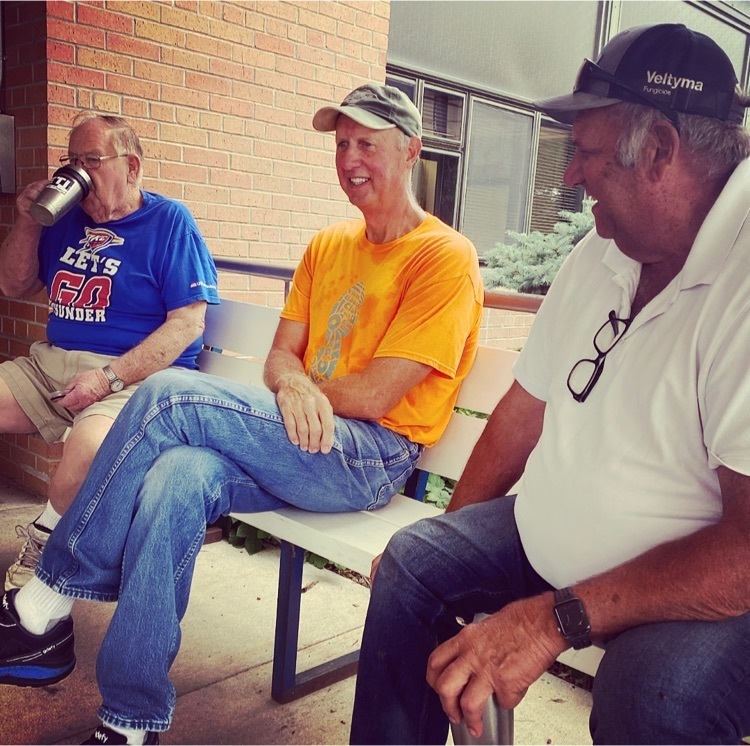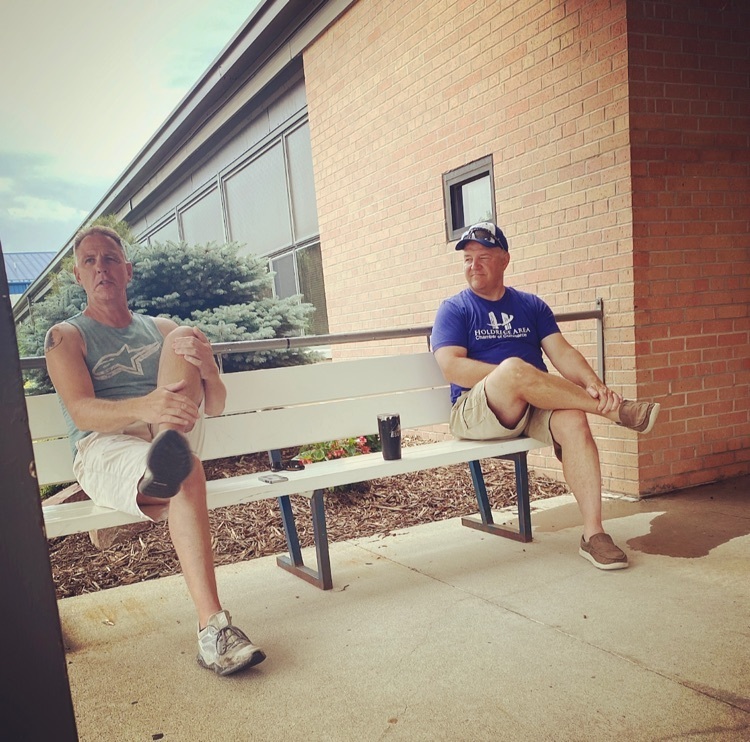 Need a physical??? Check this out!!! :)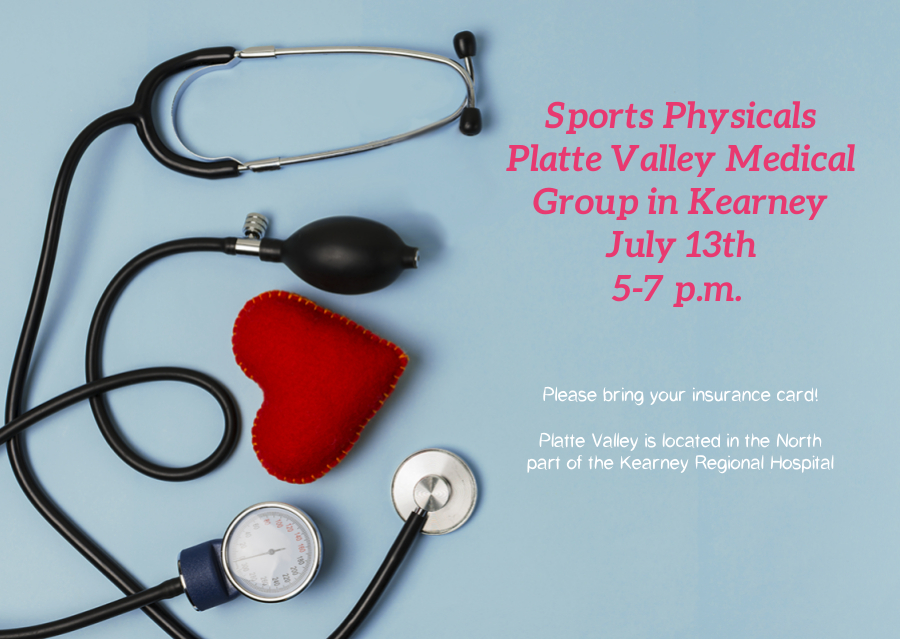 📚📖📚 #SAIL #Vikingnation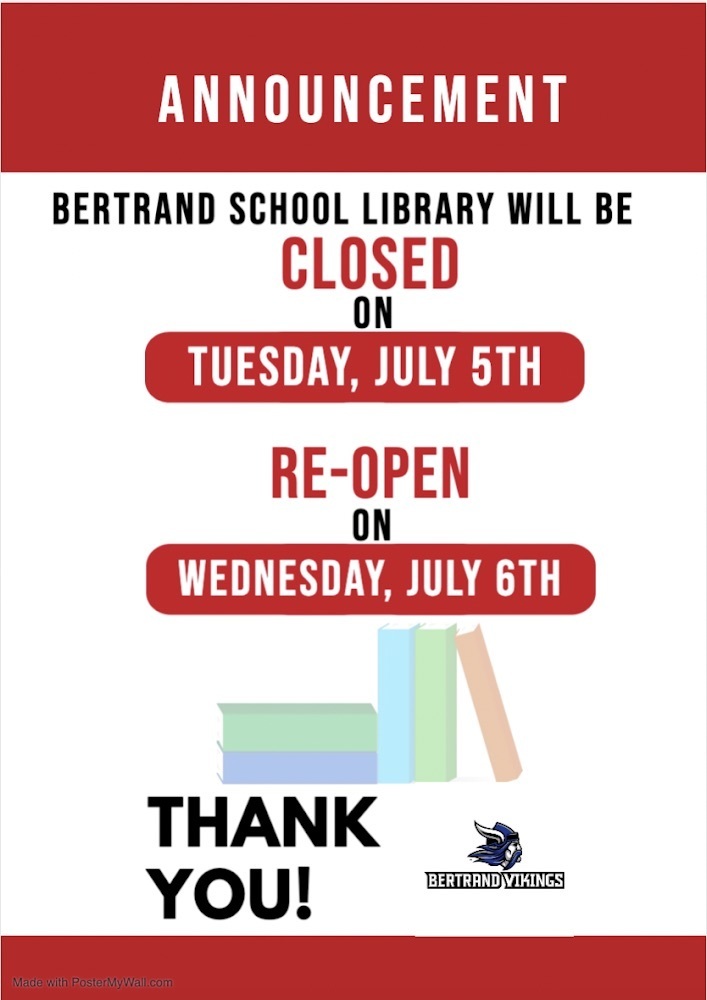 🛠🔩❗️Storage shed for sale! Well-made in the Bertrand IT shop. Price is just the cost of materials. Talk to Mr. Ford for more information. 🛠🔩❗️ #SAIL #Vikingnation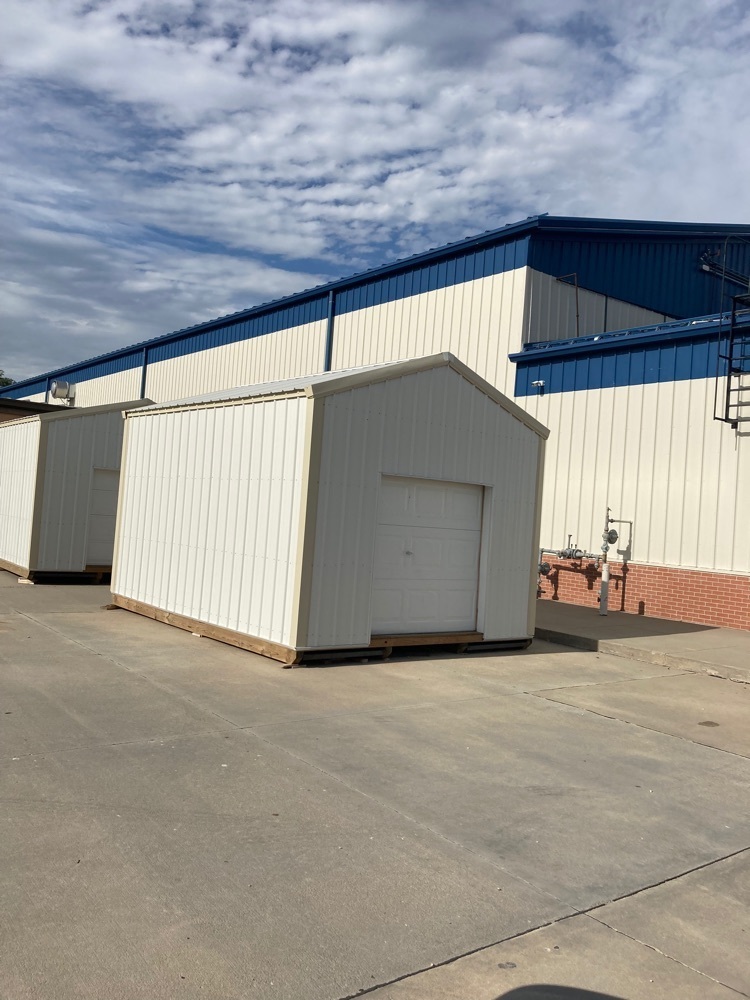 JH and HS math training. We are learning all we can for our students! 🔢📚🧮 #SAIL #Vikingnation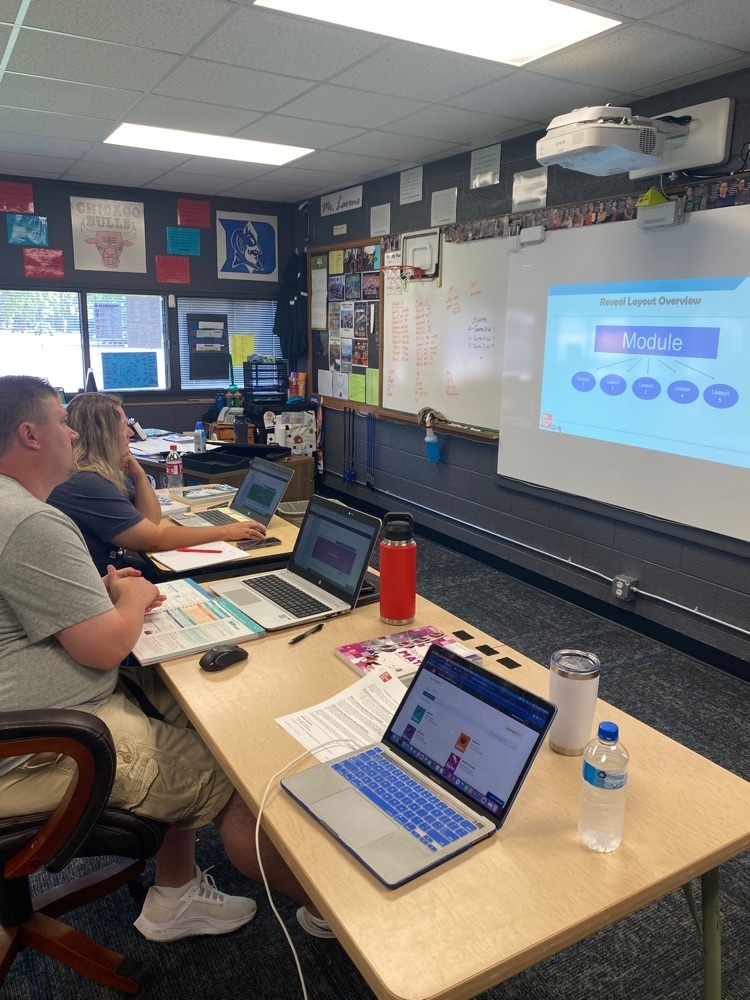 Reminder that all students in grades 7-12 who plan to participate in sports this upcoming year will need to have a sports physical & signed permission form, turned in, before the start of practice on Mon. Aug. 8th. Please have this done prior so you don't have to miss practice.

🤼‍♂️Wrestling Meeting🤼‍♂️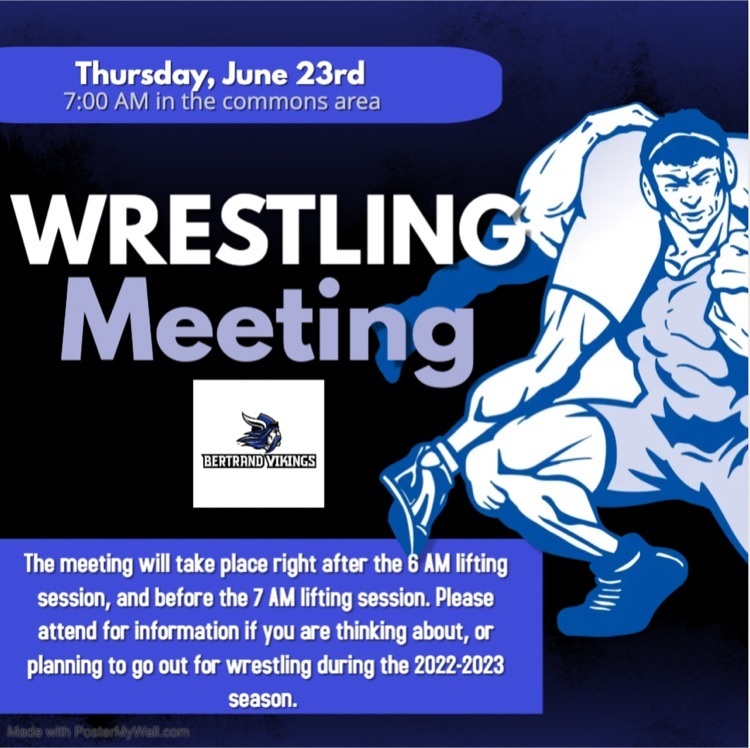 Congratulations BHS students! We are proud of you!!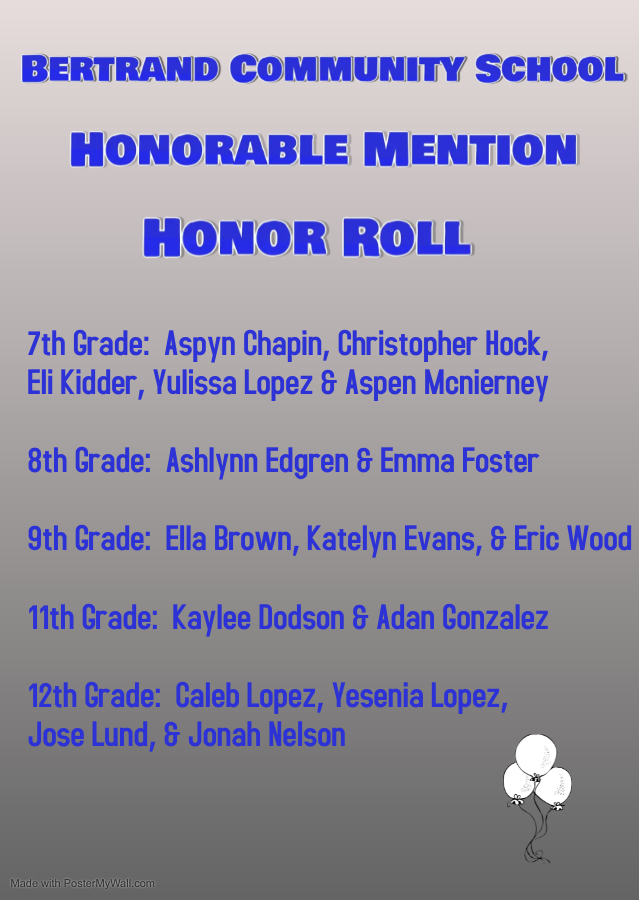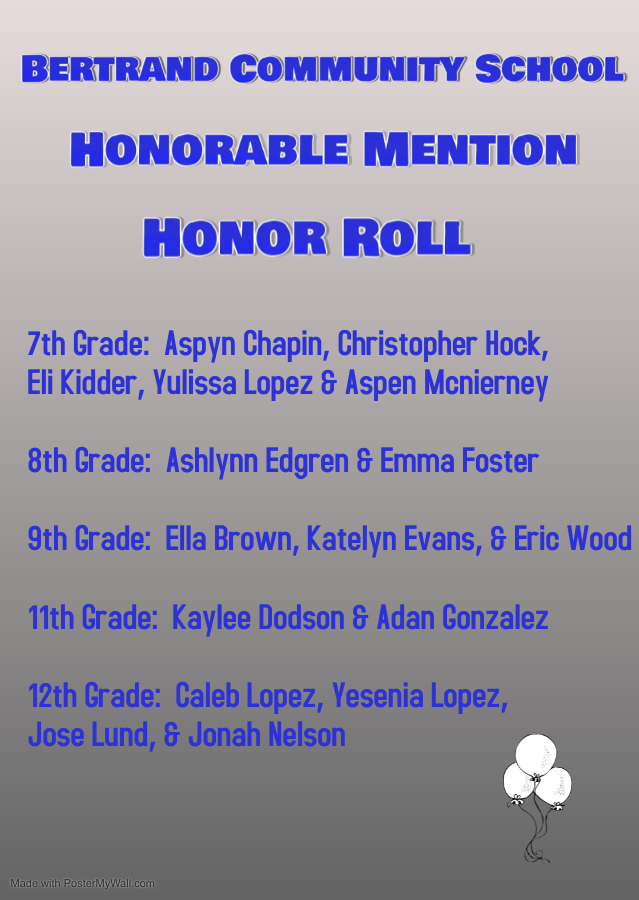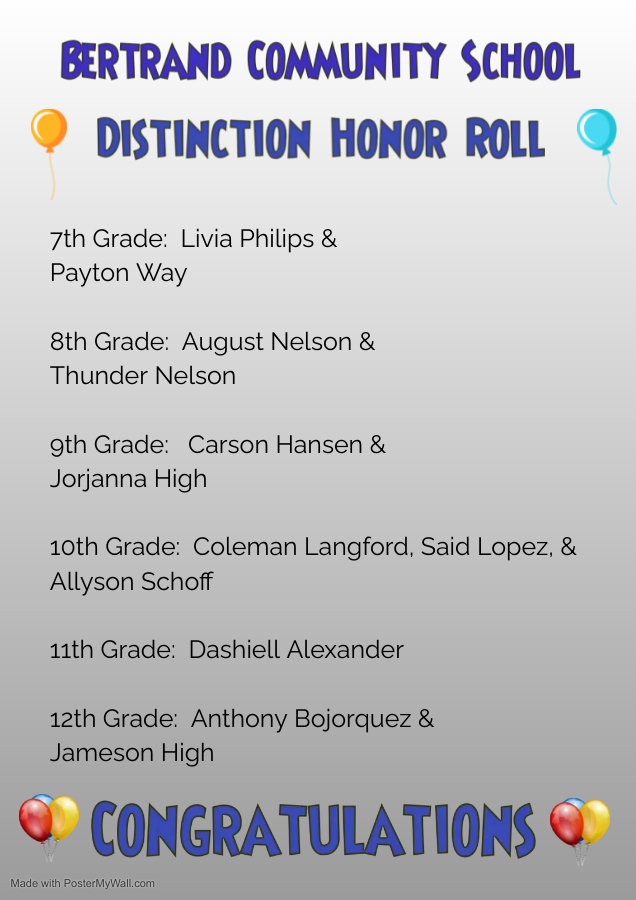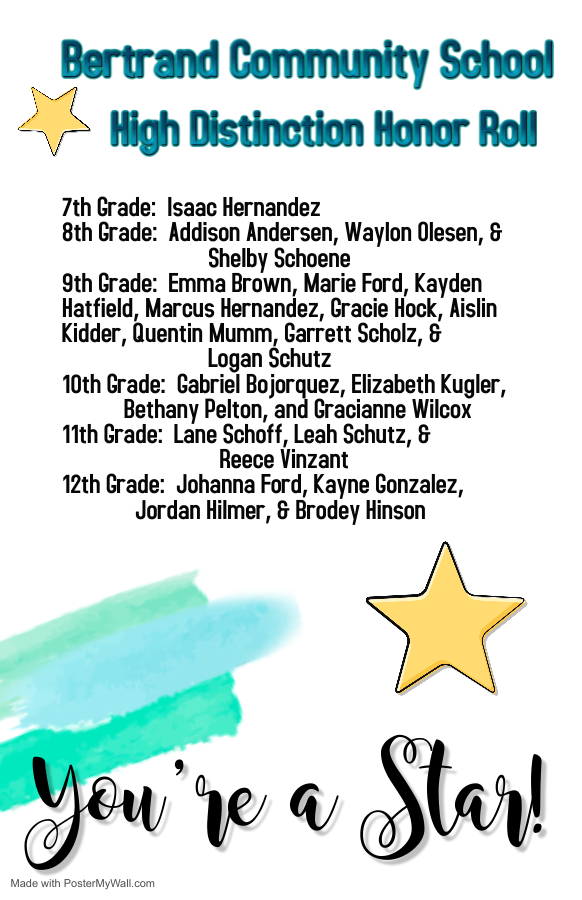 Reminder to all Jr/Sr High students that there will be No Weights on Monday, June 20th; sessions will resume on Tuesday the 21st at regular times. Have a great weekend!

Reece and Chonsey represented Bertrand this last week at Cornhusker Boys State. They were able to learn about Nebraska's government, meet government officials, and even run for offices. Great job, boys! ⚖️📜🗳 #SAIL #Vikingnation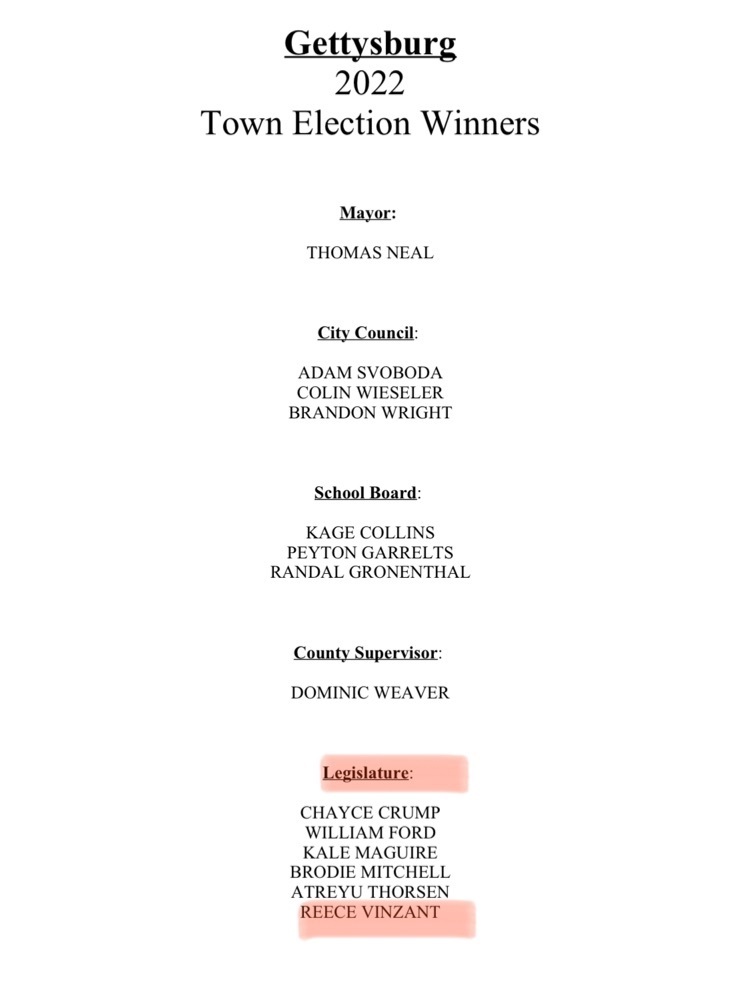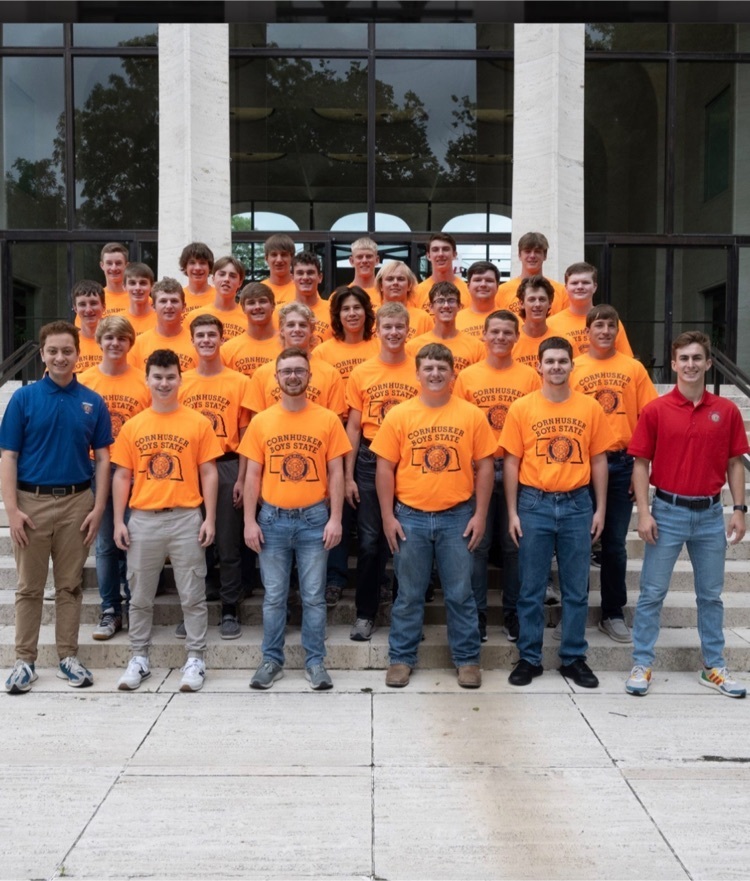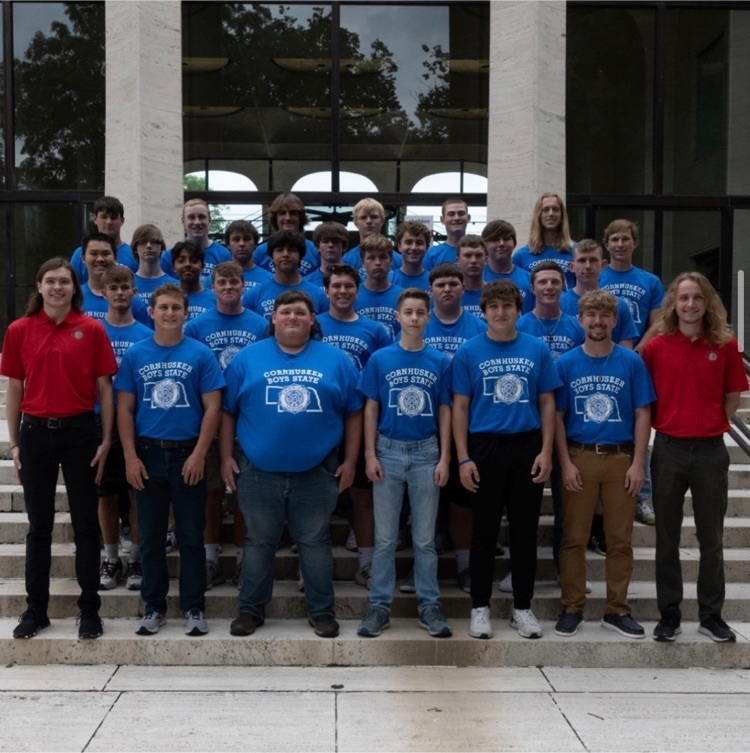 The UNK women's basketball team came to Bertrand today to work with the lady Vikings! 🏀⛹🏻‍♀️💙 #SAIL #Vikingnation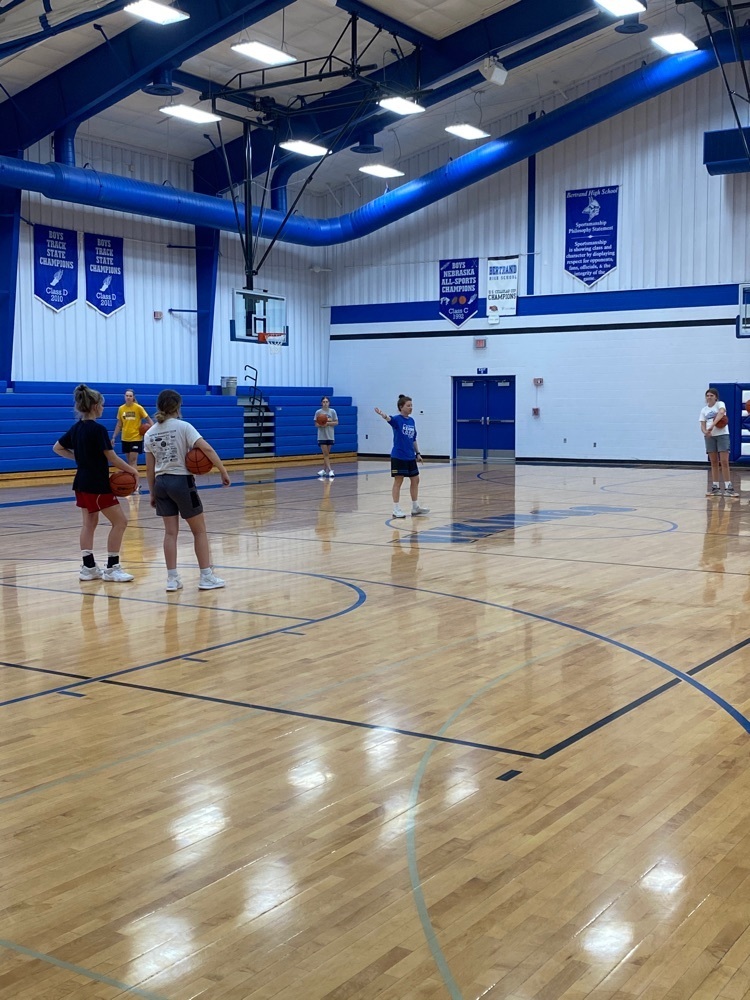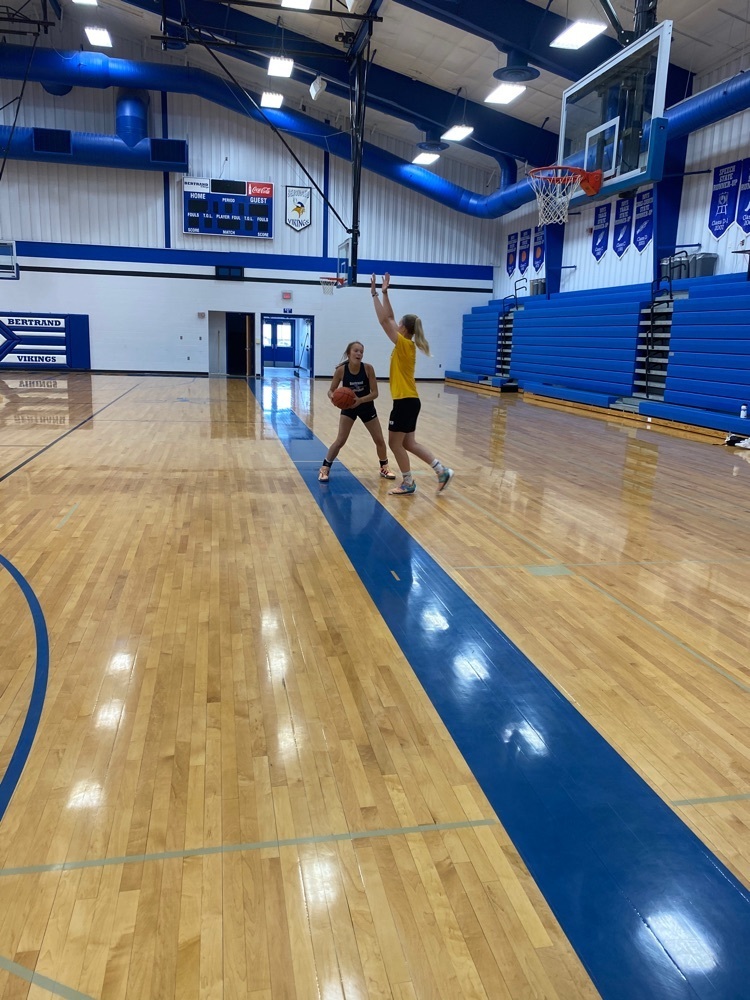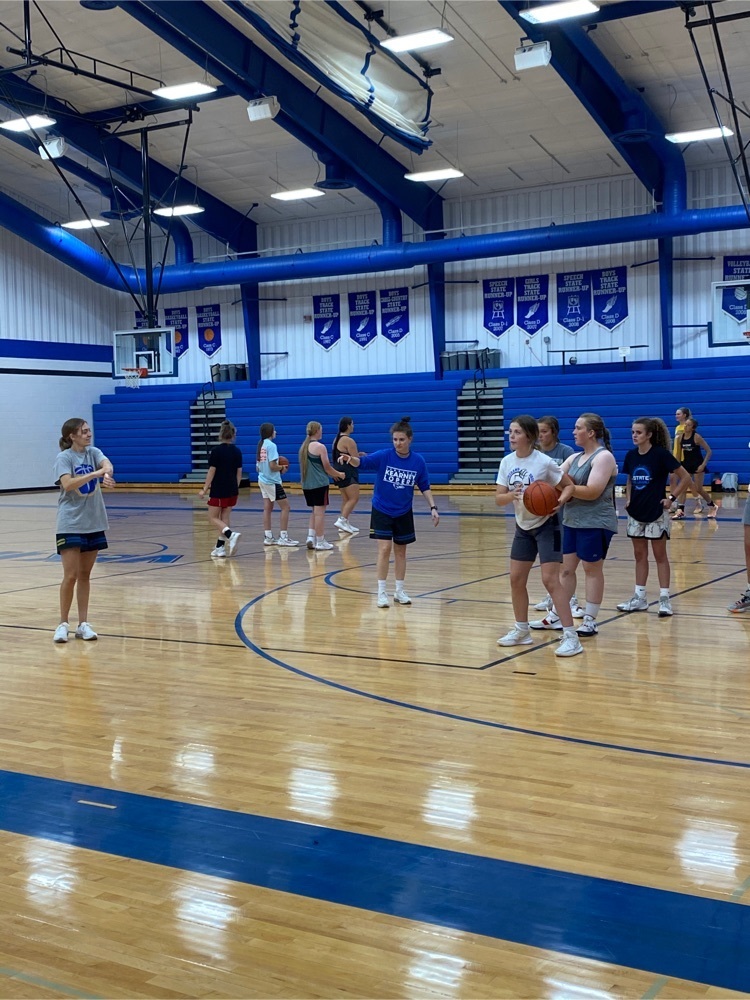 Bertrand is hosting Loomis today in a math curriculum training. We are all eager to help our kiddos learn this upcoming school year! 💻📒🔢💡 #SAIL #Vikingnation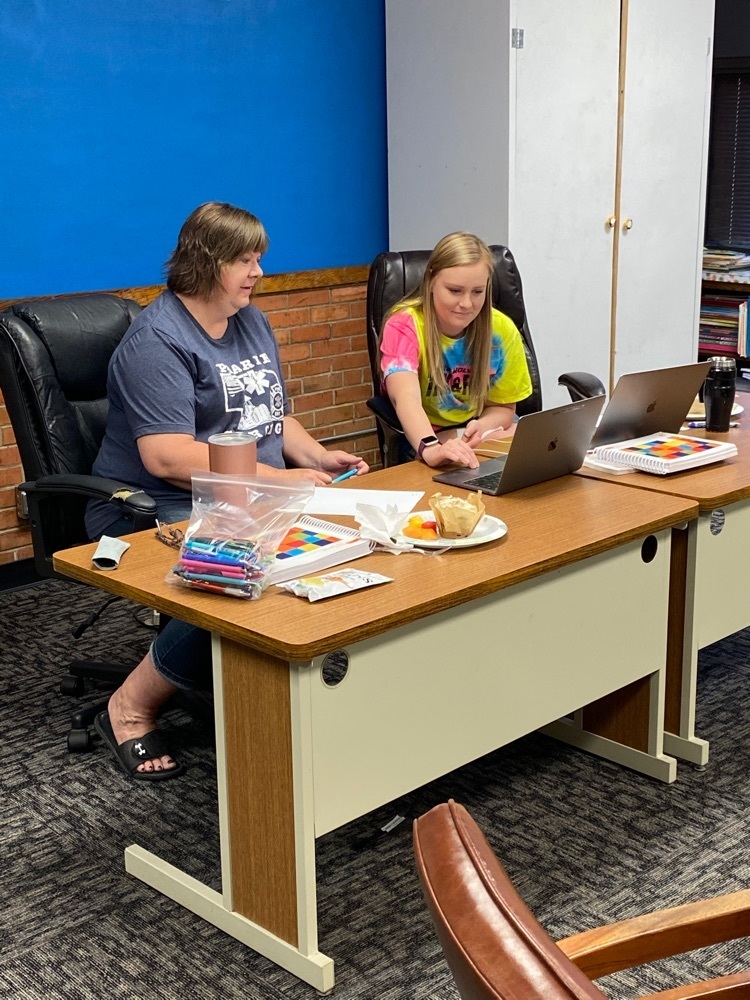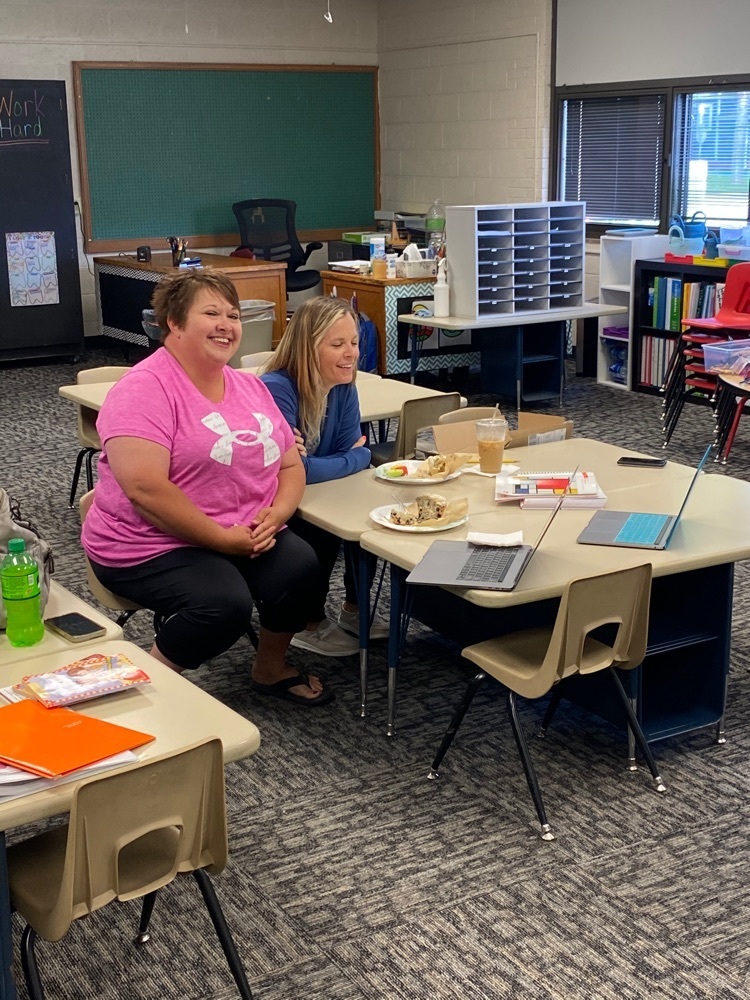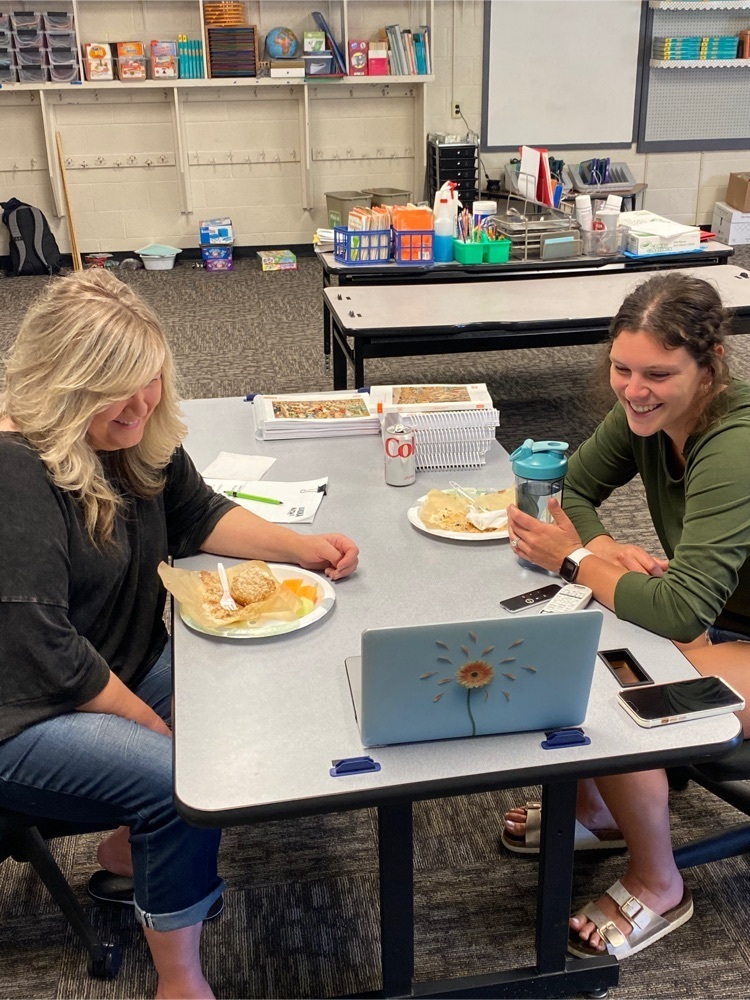 Vacancies open for Bertrand Community School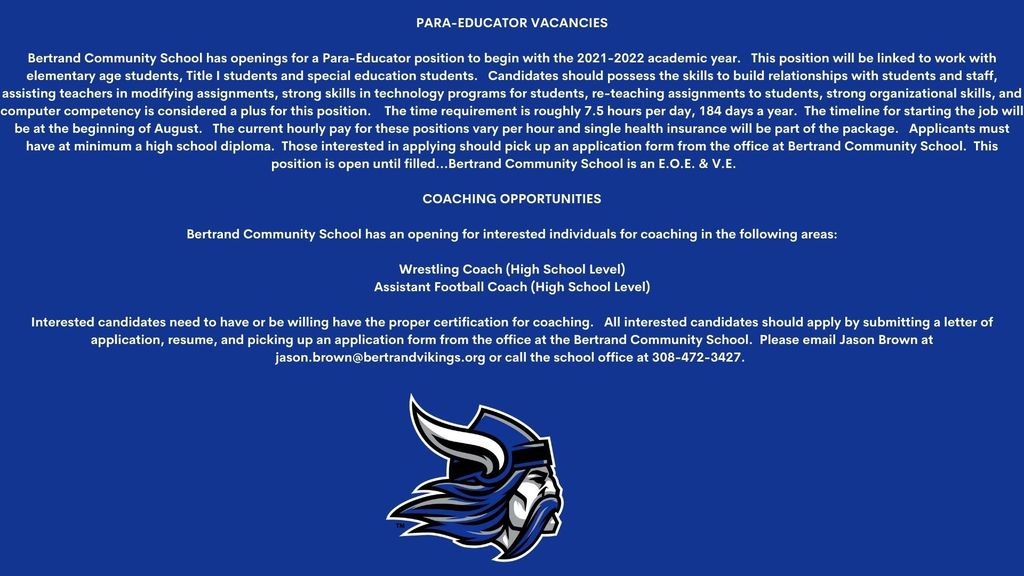 Summer School kicks off tomorrow! ☀️📚 ‼️There will be no summer school Wednesday, June 8th due to teacher training‼️ #SAIL #Vikingnation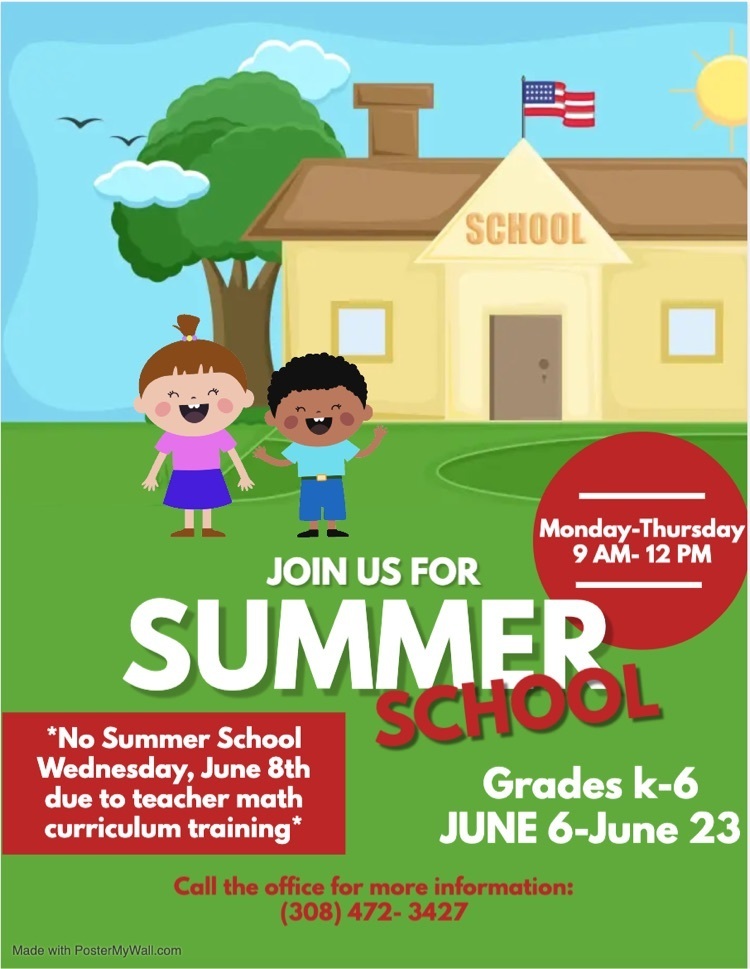 Check out this camp!!!