Congrats to the BCS One-Act cast, crew, and directors for finishing as the D1-5 runner-up. Everyone did a great job and not everyone was eaten by Sharks!!! #SAIL #vikingnation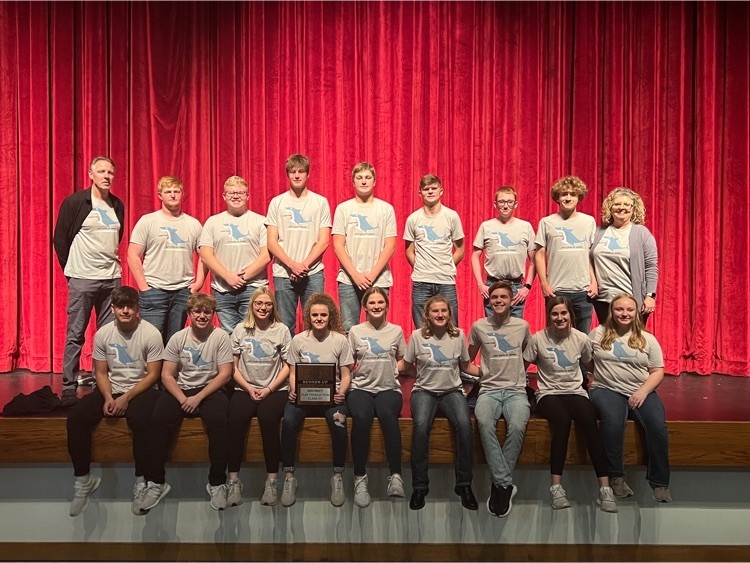 Attention parents: Students earned the day off on December 21st for their excellent work during our winter MAP testing session. Way to go, students! 📈🧠🙌🏼🗓 #SAIL #Vikingnation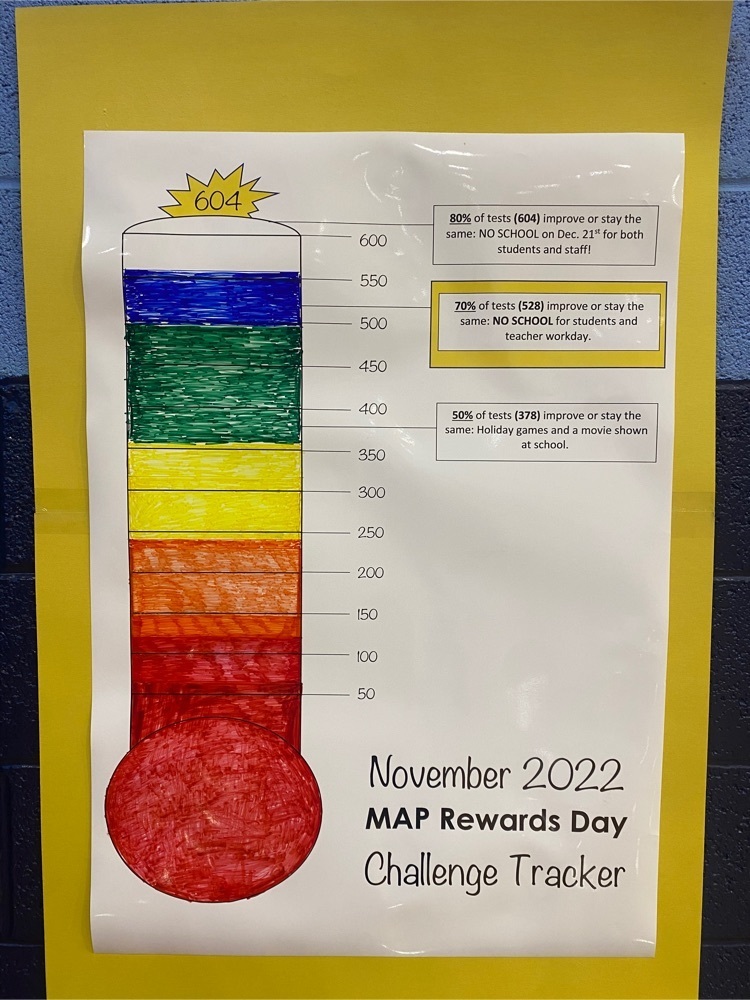 Attached is the schedule of events for the upcoming week of Nov. 28 - Dec. 6. #SAIL #VIKING NATION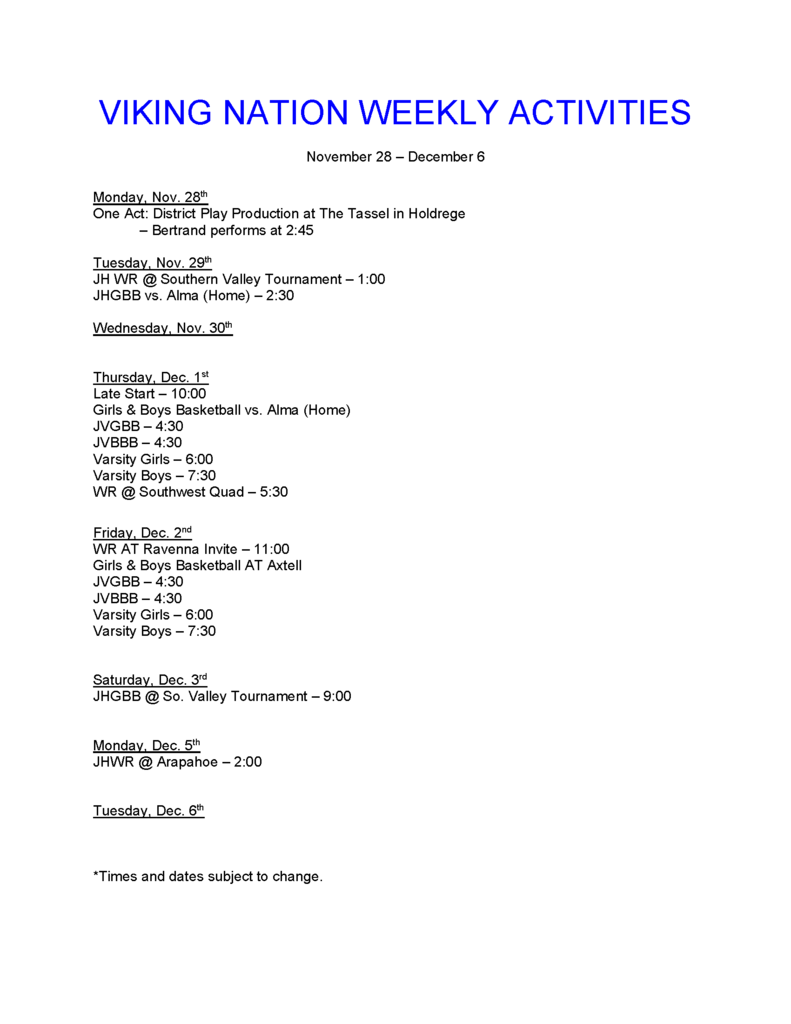 Congrats to Said L., Garrett S., Marcia E., & Emma B., our latest winners of Feel Good Friday. #SAIL #vikingnation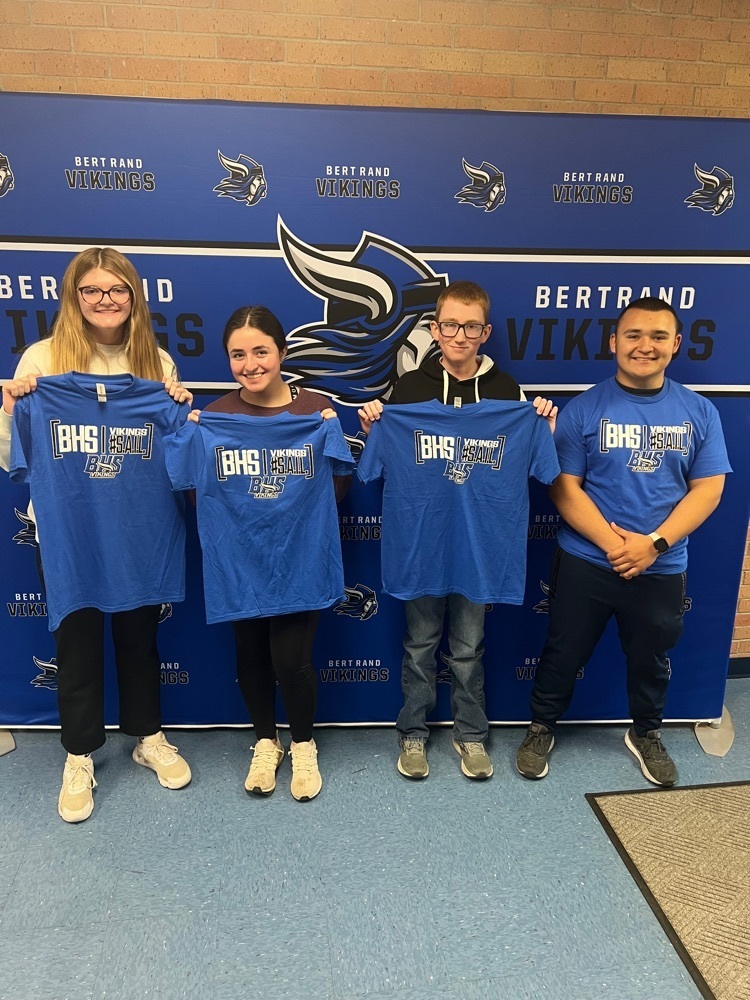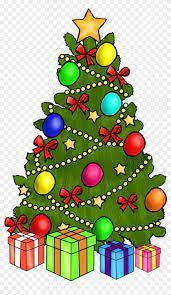 The One Act district contest will be held at The Tassel on Monday, Nov. 28th. Bertrand will be hosting the contest; we could use 4-5 volunteers to help. We need people to help monitor the doors to the auditorium while plays are in progress. There will be two different sessions: 8:30 – 11:30 & 12:30 – 3:30. This duty entails that the auditorium doors remain closed, and no one enters/leaves during the performance. The door monitor would be more than welcome to sit in and watch each performance. If you would be interested in helping with this, please contact the office or Craig Newcomb at the school, (308) 472-3427, or email at
craig.newcomb@bertrandvikings.org
. #SAIL #VikingNation

Hey Viking Nation, the fall has passed, and the winter activities are upon us; with that comes more home events and concession stands. We had a very successful fall in terms of concession stands, and that is due to the people that stepped up to help; hopefully we can get that same turnout this winter. Anyone from the community is welcome to volunteer. We would ask parents of athletes to help cover at least a couple events. Here is the link to the Bertrand Vikings 2022-23 winter concessions Sign Up Genius. It would be greatly appreciated to have these slots filled up so we can continue to have the high quality concession stand that we've come to know.
https://www.signupgenius.com/go/20F094DAAA72DA3F49-winter2
If you have any questions, please contact Craig Newcomb at the school, or send a message to
concessions@bertrandvikings.org
. #SAIL #VikingNation GO VIKINGS!!!

Information for tonight's BB Jamboree scrimmages at Elm Creek. Girls play at 4:30 & 5:00; boys play at 6:00 & 6:30. Admission is $6 for both adults and students – since this is essentially a fund raiser, no passes accepted; all proceeds go to the Nebraska H.S. Sports Hall of Fame. GO VIKINGS!!!

Attached is the schedule of events for the upcoming week of Nov. 21 - Nov. 29. #SAIL #VIKING NATION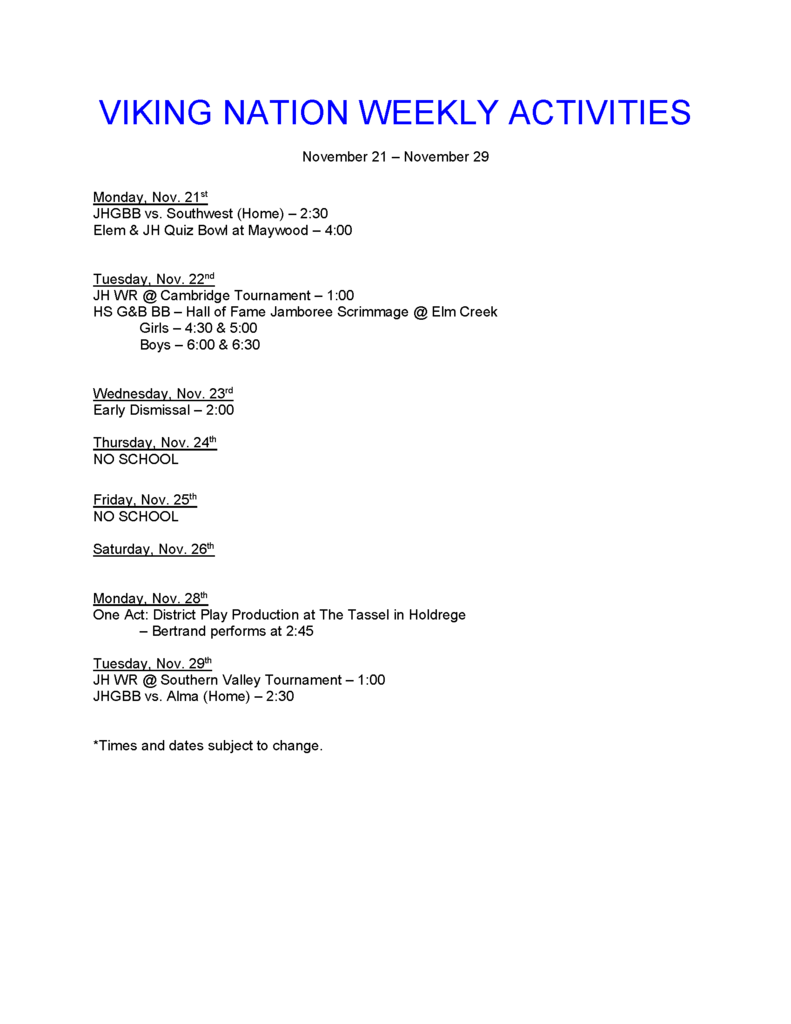 RPAC East One-Act play results, the play finished 5th overall. Nice job by the cast, crew, and directors. #SAIL #vikingnation

RPAC East One-Act competition is today. The Vikings performed "Everyone Gets Eaten By Sharks" by Marshall Pailet. Bertrand performed this morning at 9:00am. The cast, crew, and directors were awesome. Results will be coming this afternoon. #SAIL #vikingnation 🎭🎬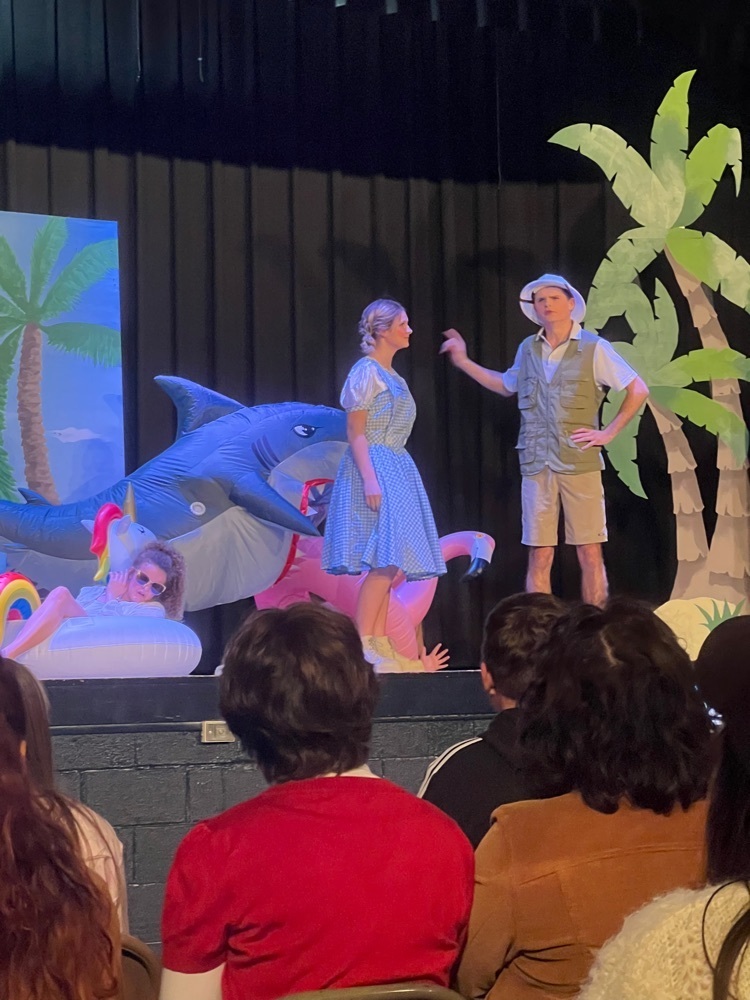 The seniors may have come up just a bit short in the staff vs seniors volleyball game but it was a fun way to finish off education week. #SAIL #vikingnation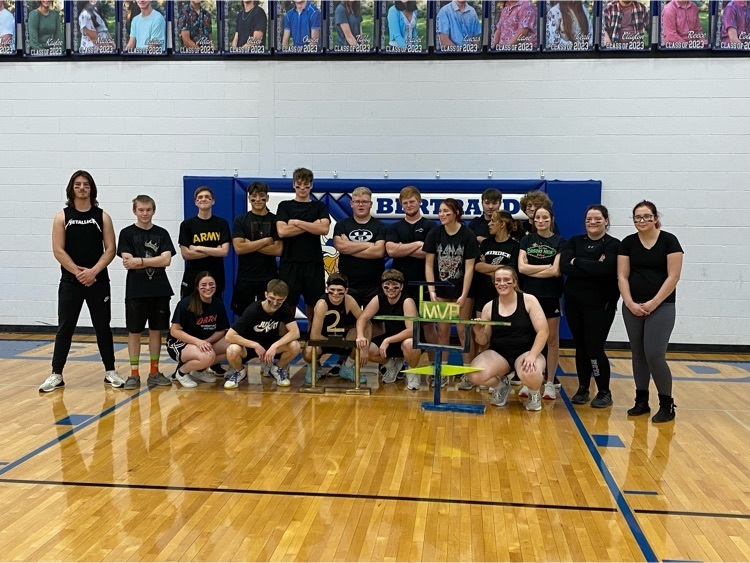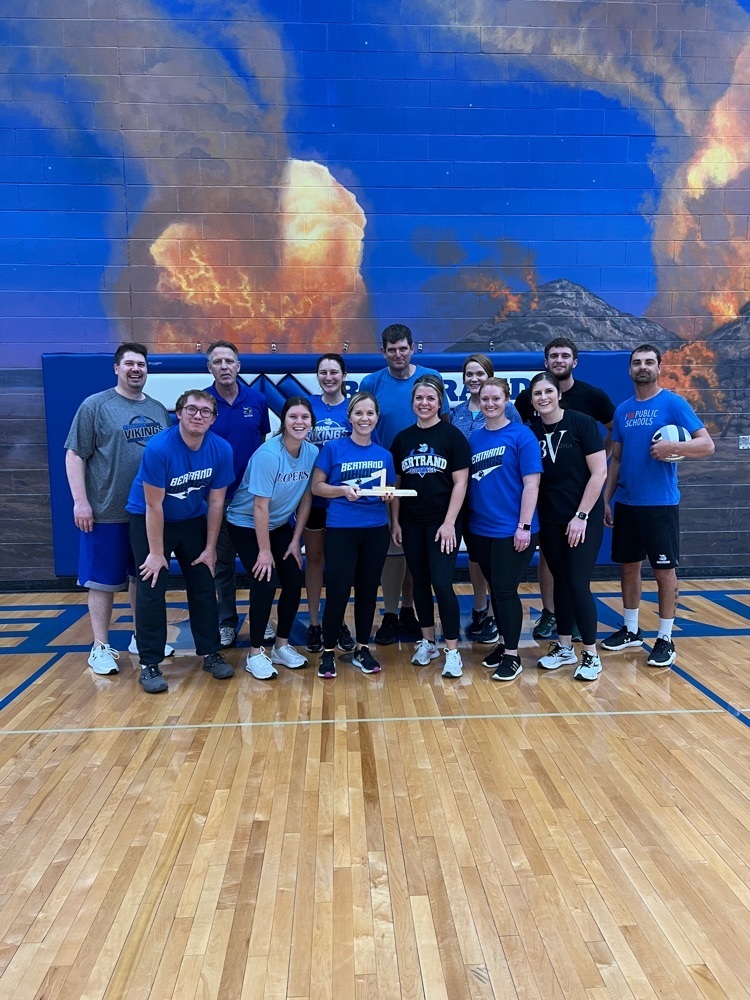 The Bertrand One Act Team will be presenting the public performance of their competition play tonight, Nov. 17th. The curtain opens at 7:00 p.m. They will be competing at the RPAC competition on Saturday, Nov. 19th at So. Valley H.S. They give their performance at 9:00 a.m.

A big thank you to Chet Kuplen for putting on the assembly "Think Before You Post" to our 5th-12th graders. The message to students was how to stay safe and be smart during this digital age. He even complimented our students on being one of his best audiences! Way to go, Vikings!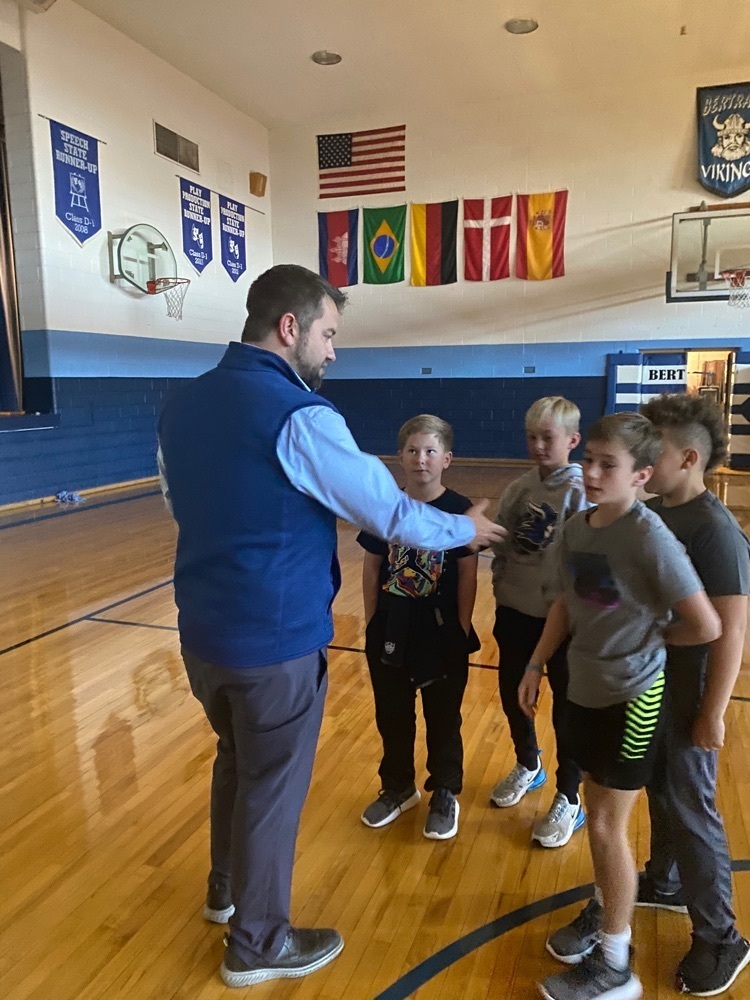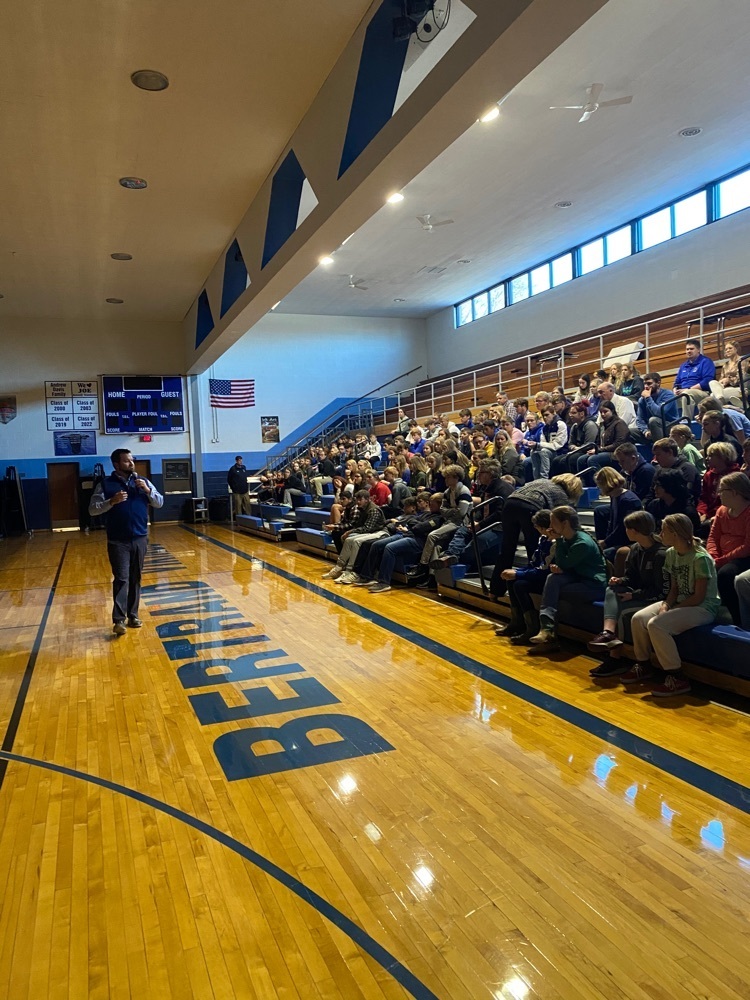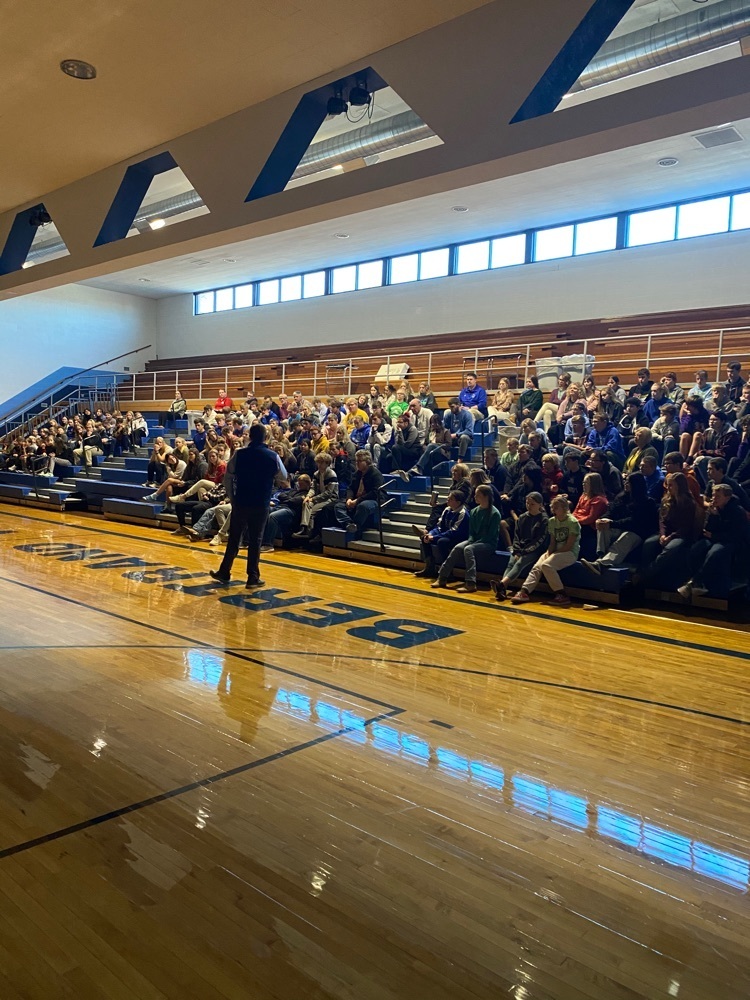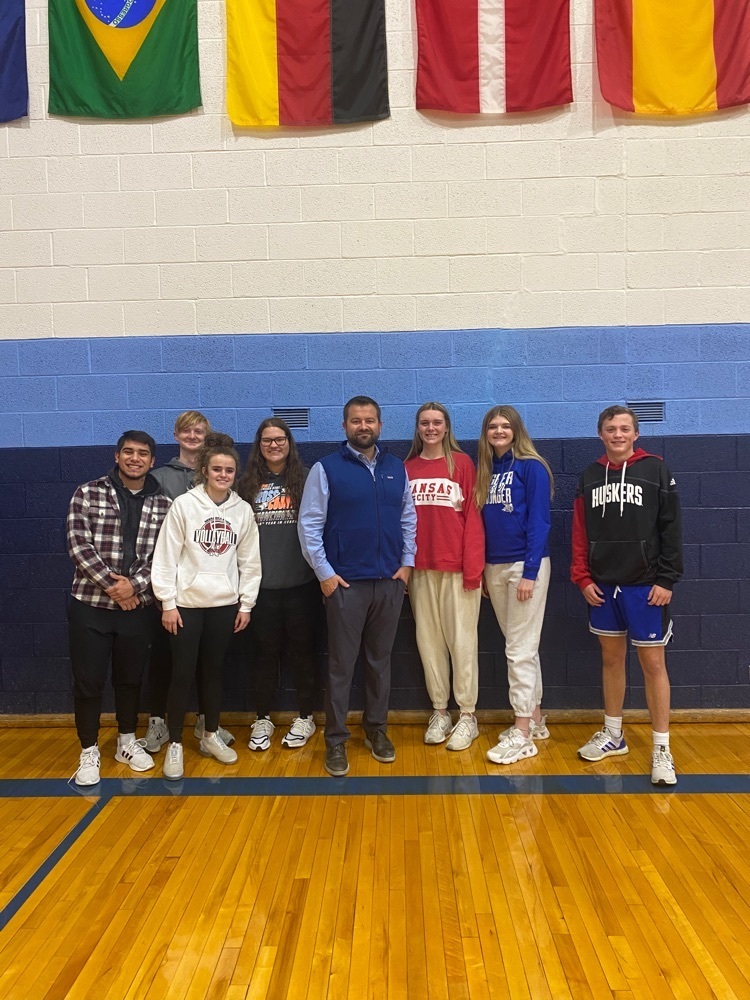 Information for the Alma Jr. High Wrestling Tournament on Tuesday, Nov. 15th: 2:00 First Round. 4:00 Final Round. Video Streaming – Alma will be using StrivTV to video stream the matches at
https://striv.tv/channel/alma/
Admission: Adults - $4.00 Students - $3.00

Attached is the schedule of events for the upcoming week of Nov. 14 - Nov. 22. #SAIL #VIKING NATION

Many of our veterans were able to stay for lunch, and they were joined by the senior class. Thank you veterans for all you've done! 🇺🇸🪖❤️ #SAIL #Vikingnation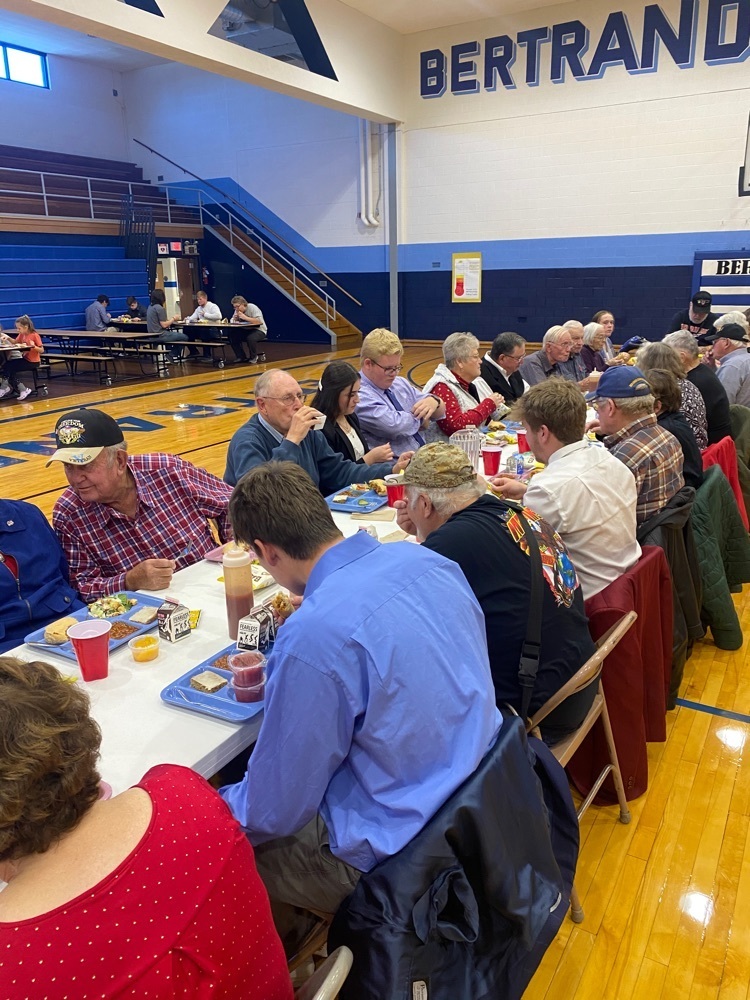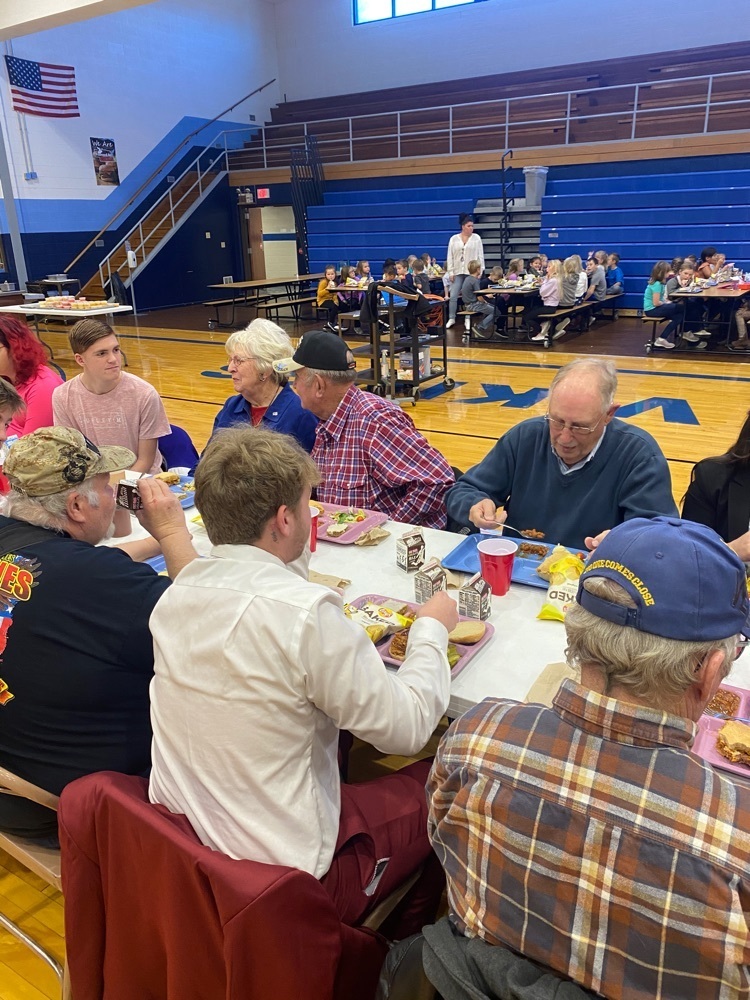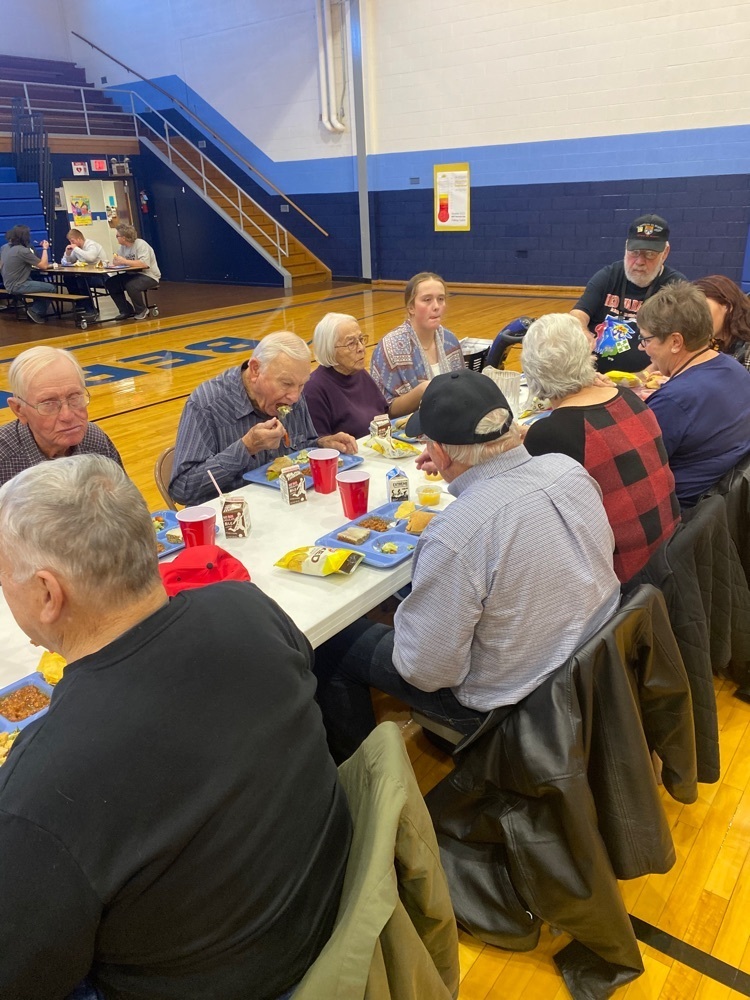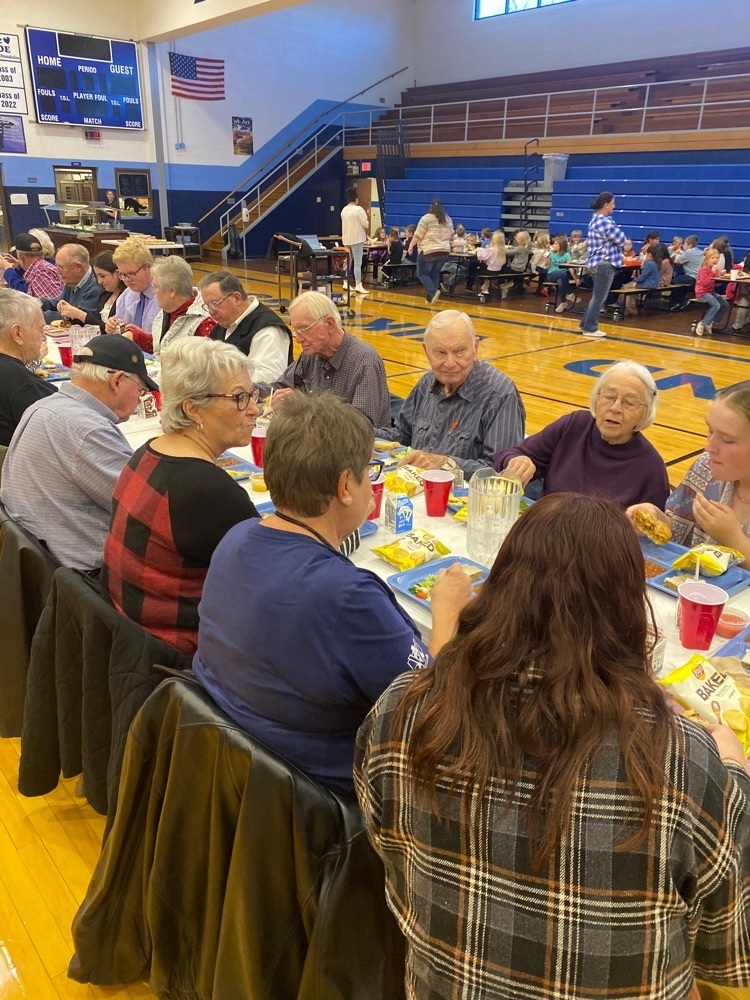 A big thank you to the senior government class & Mrs. Birkel for hosting a wonderful Veterans Day program. #SAIL #vikingnation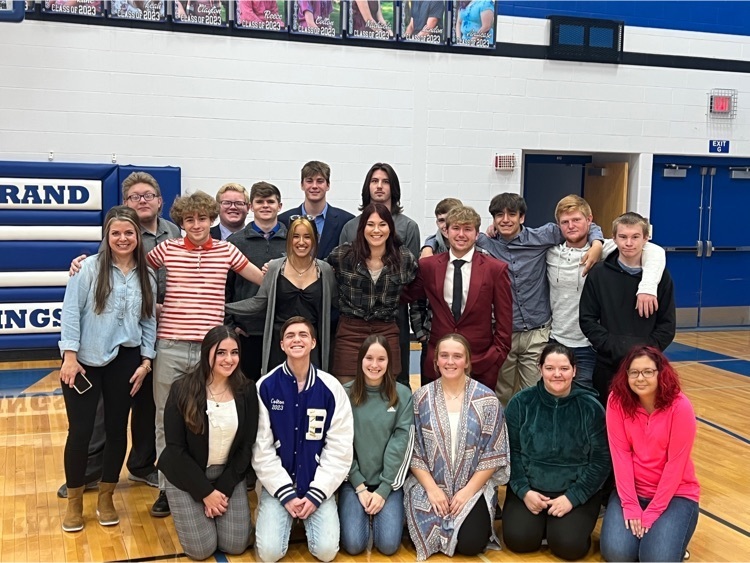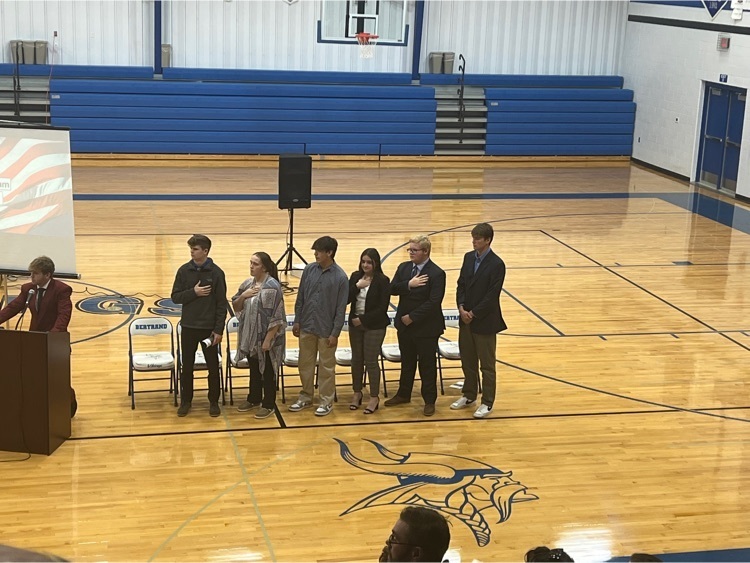 Thank you to all the Veterans who were in attendance today for the Veterans Day program. Thank you for your service to our country. Happy Veteran's Day!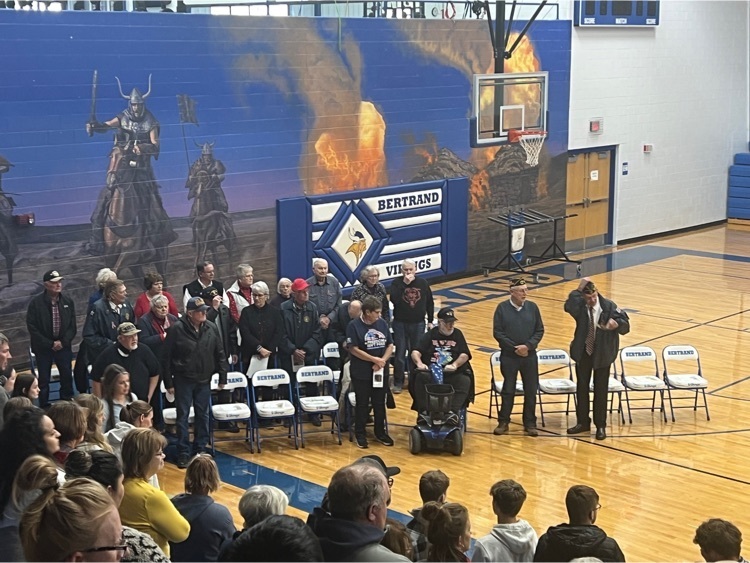 Congratulations to Mrs. Jennifer Kaps for being selected as an NSAA Outstanding Service Award recipient for her work in Speech!