Bertrand student-athletes, come get your knee and ACL screened on August 4th at school by Phelps Memorial Therapy. #vikingnation #SAIL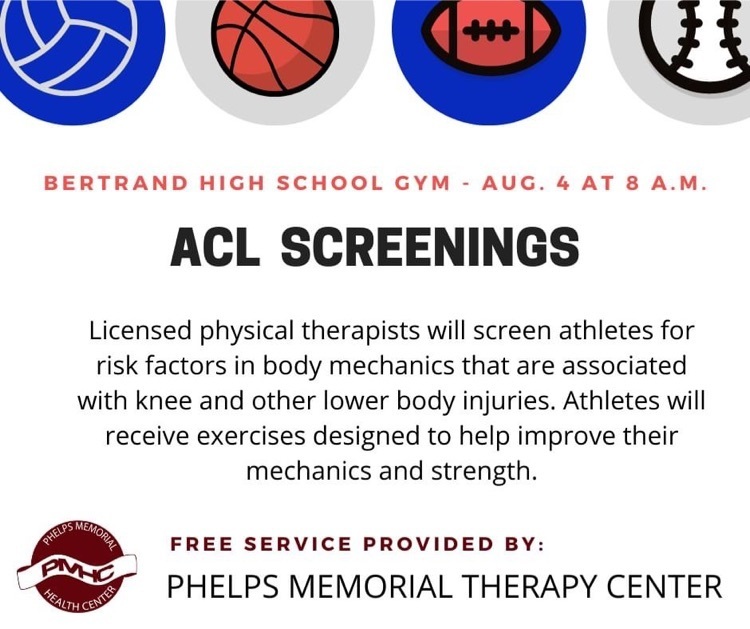 If you missed the general BSN Viking Fan wear sale, the deadline has been extended to Thursday, July 29. Many items are available with the new Viking logo. Visit the site by clicking on the link below.
https://www.bsnteamsports.com/shop/bhsvikings
Time Is Running Out! Monday, July 26 is the last day to order your Bertrand Viking Apparel from BSN and generate funds for the school. Many jackets, 1/4 zips, t-shirts, hats and backpacks are available. These items will not be available after the 26th.
https://www.bsnteamsports.com/shop/bhsvikings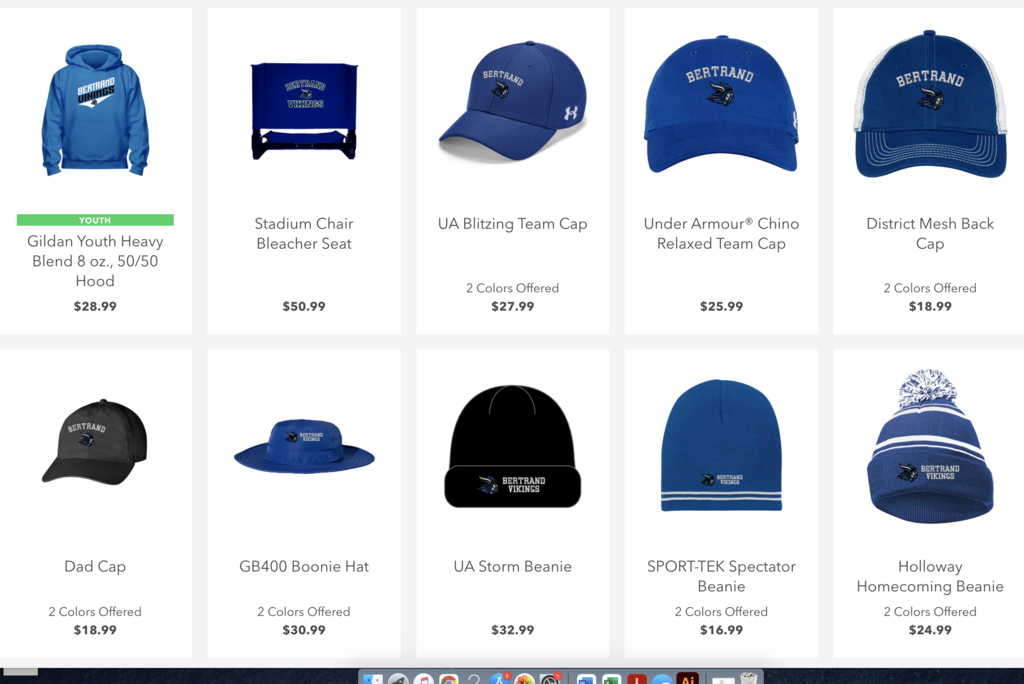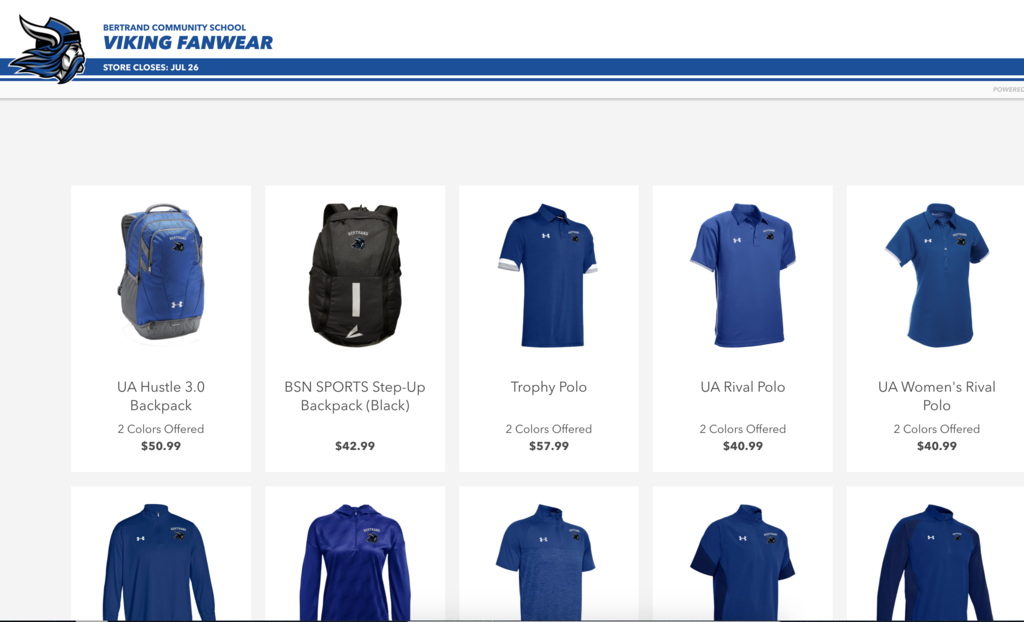 And we are off….heading out for our annual Wesleyan Camp.
The girls learned a lot and had fun in the tournament. The winning team included Addie Sand, Ashlynn Wendell, Gracie Hock, Jorjanna High, Ellie Foster, and Livie Philips. Great job everyone for a fun 3 days.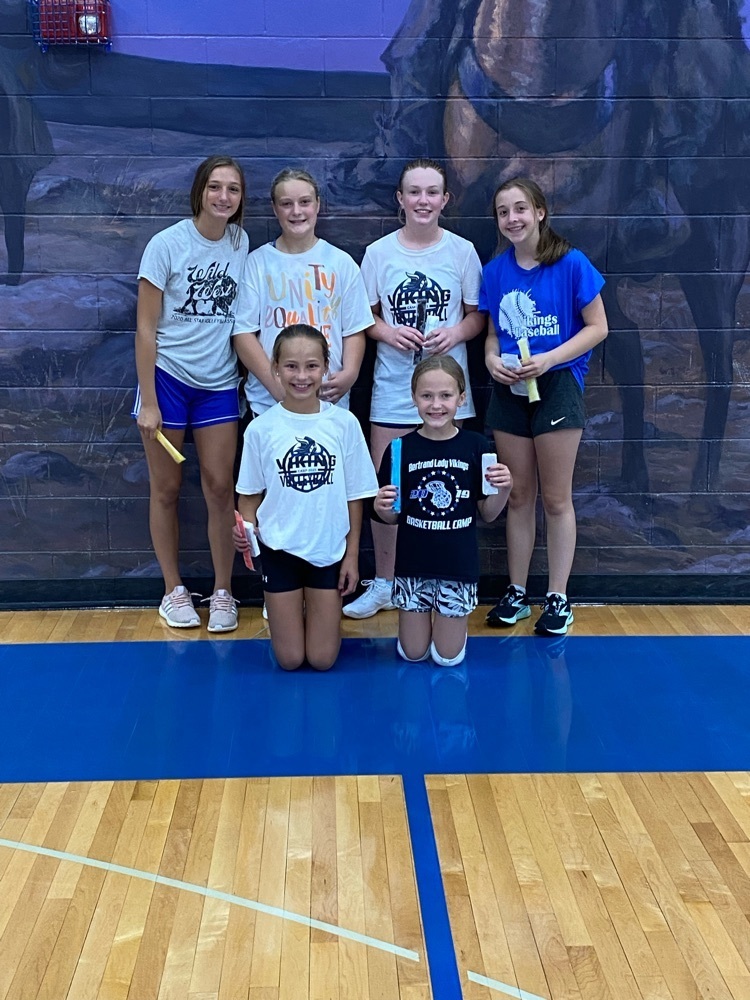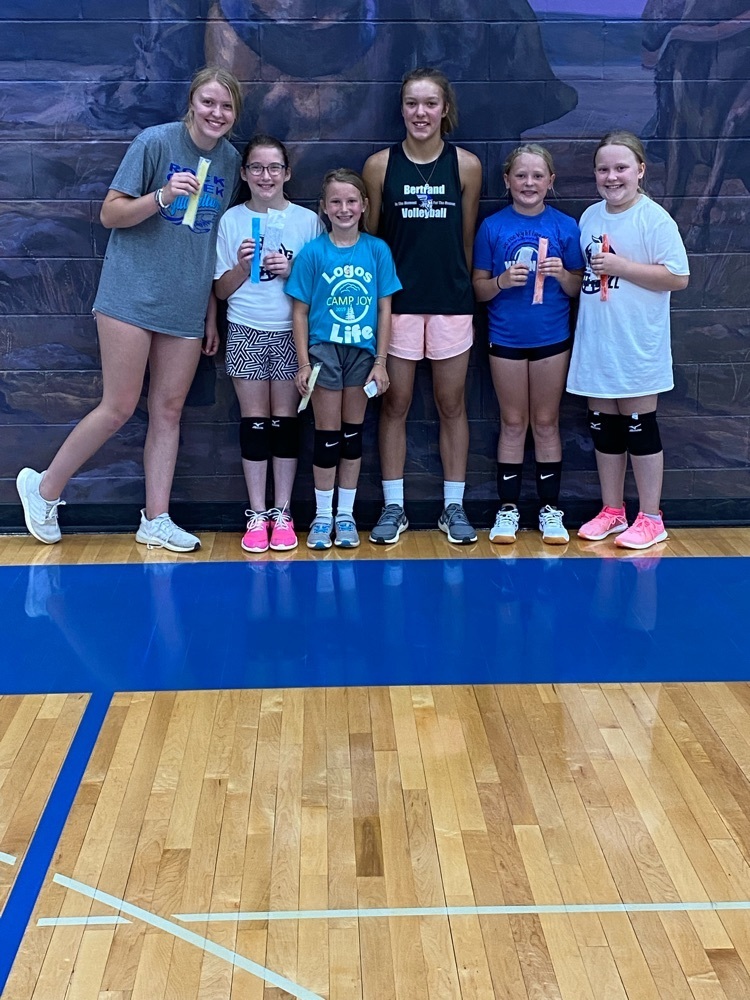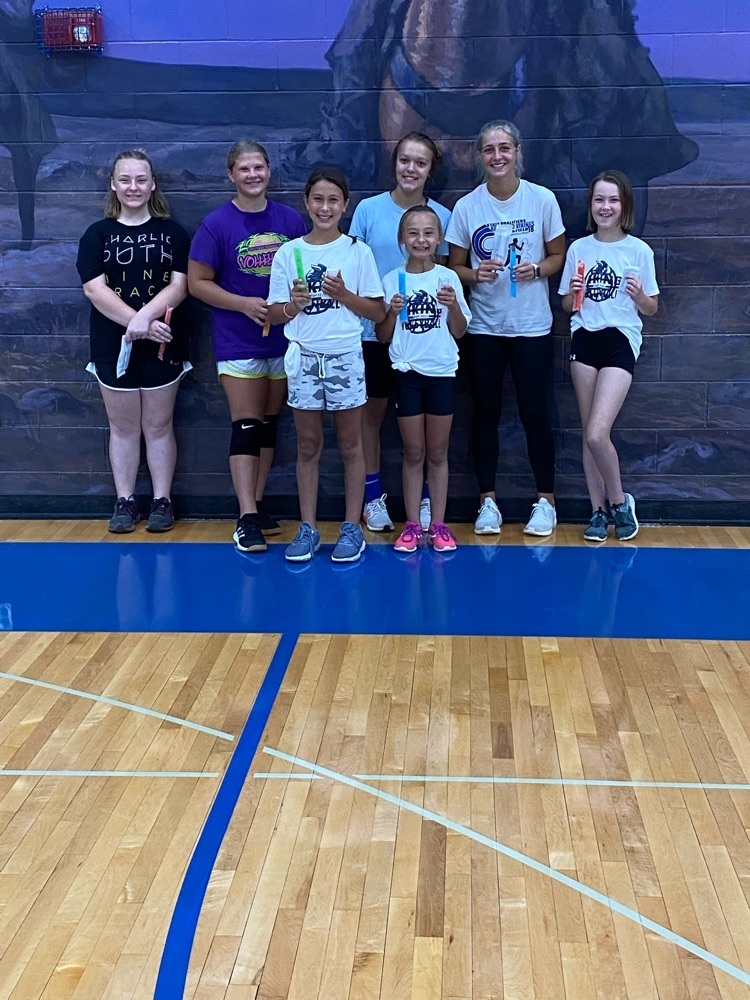 Hey Viking Fans, Here is your chance to order Bertrand Fanwear through BSN Sports. Just click on the link below to purchase Viking apparel for the fall sports season. This store will be open to all Viking Fans until July 26 only.
https://www.bsnteamsports.com/shop/bhsvikings
UPDATED..The Lions Club will be providing school supplies for all students this year! If you need a backpack, please contact the school, we will have a few extra. Please supply your own p.e. shoes., headphones & scientific calculators for (Jr/Sr High). Thank Lions Club! You RoCk!
The girls are learning the technical skills of setting with the high school girls.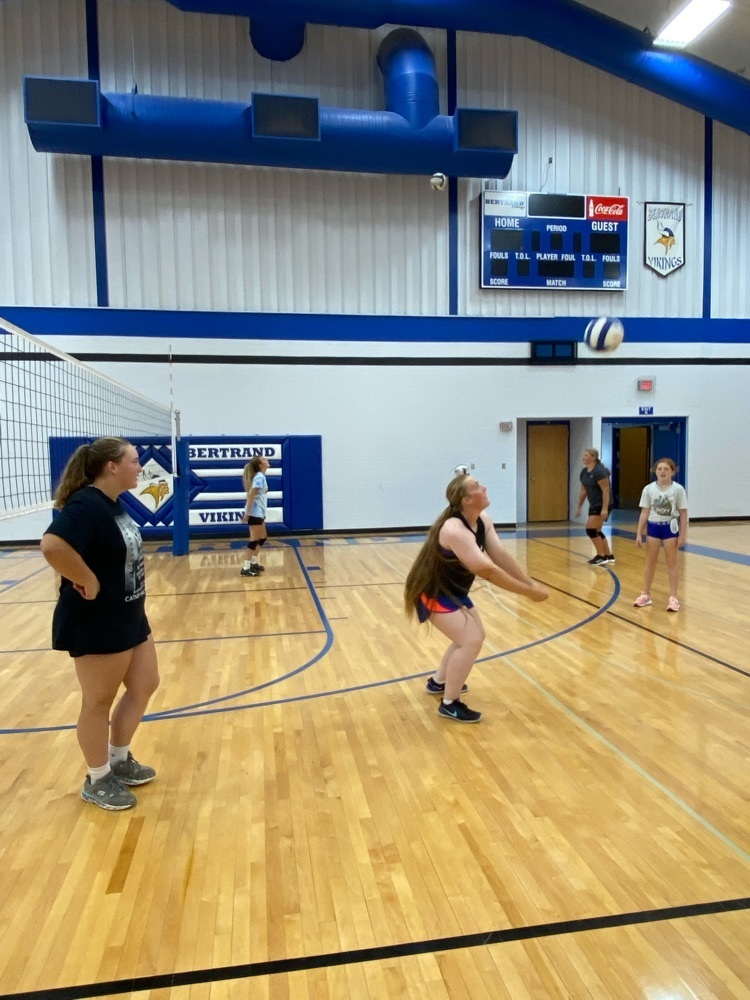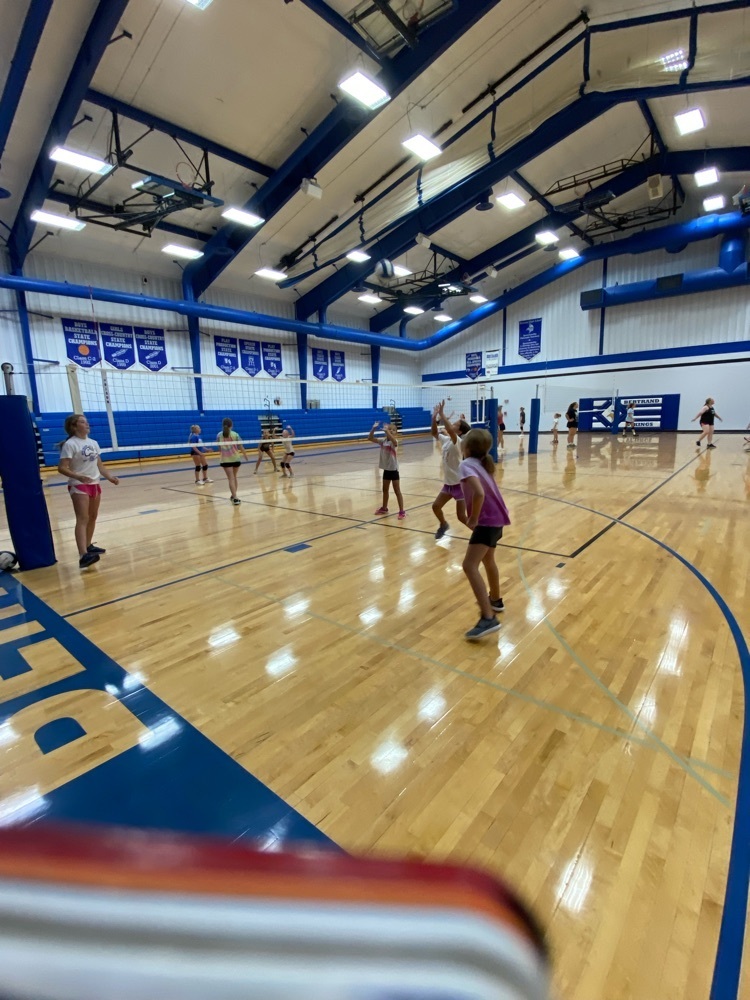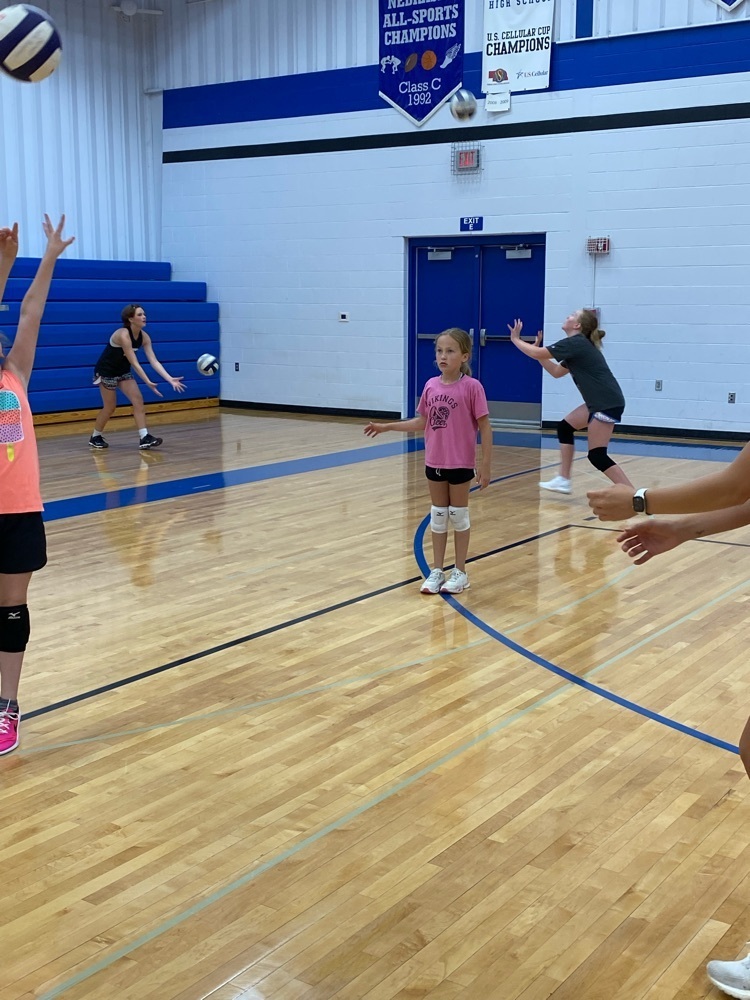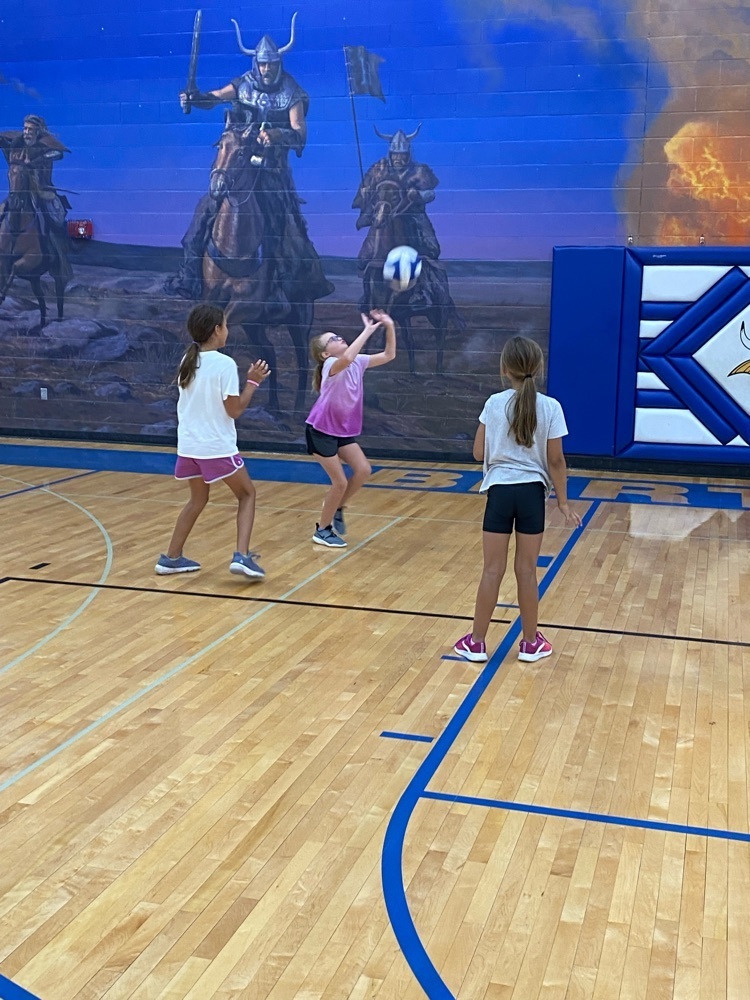 Addie, Bailey, Adlea and Gracie won the passing contest passing 102 balls without it falling to the floor.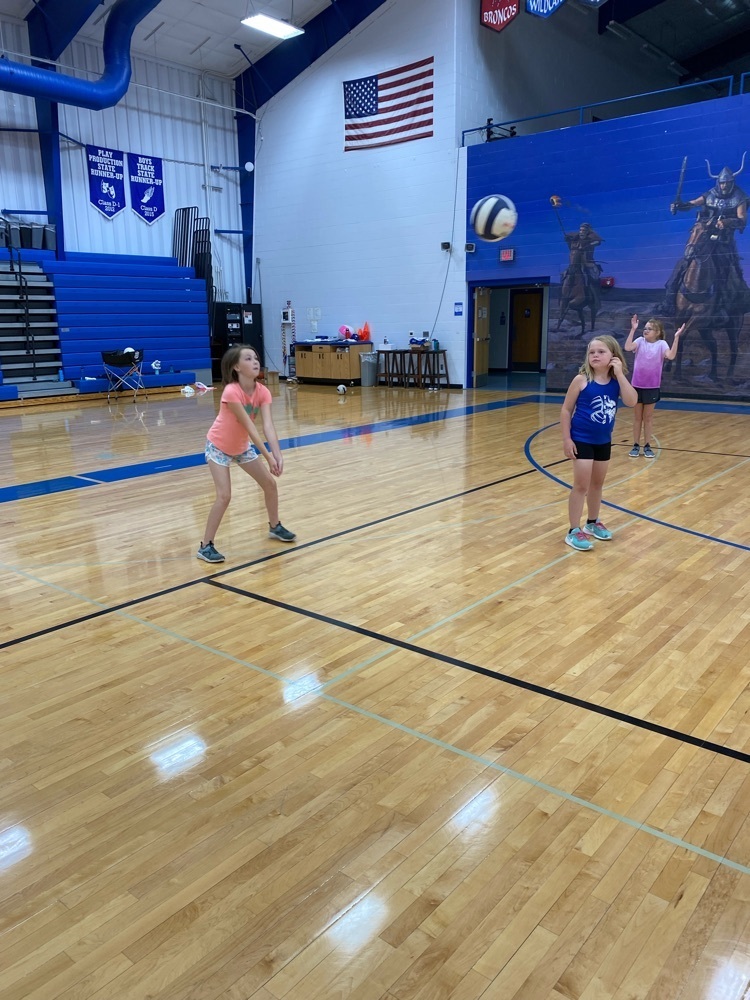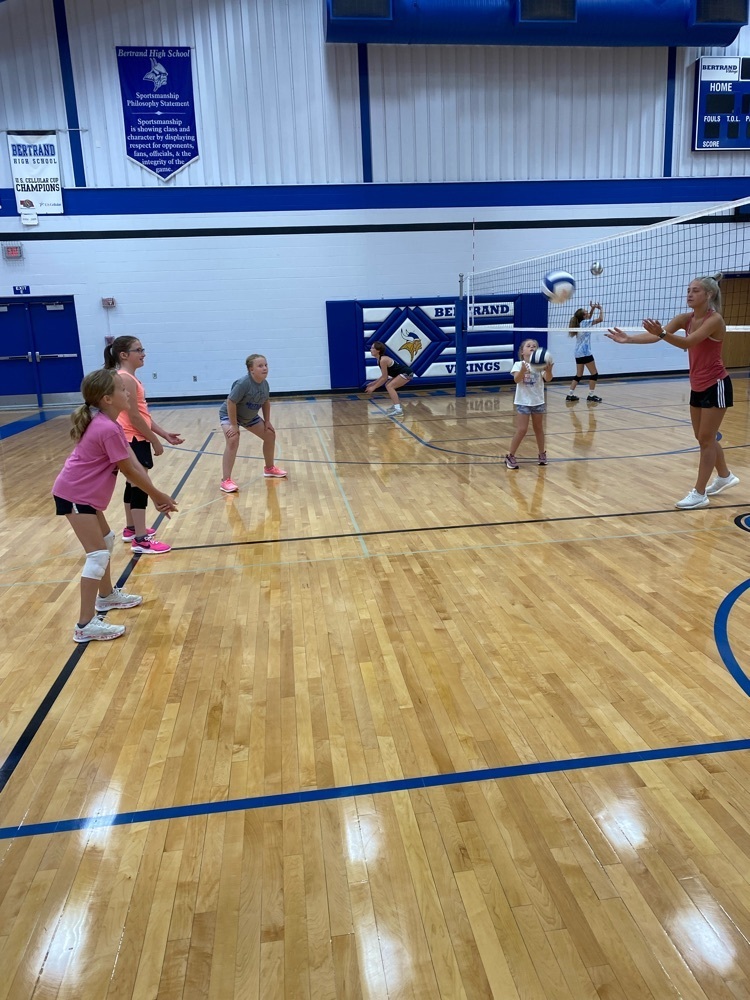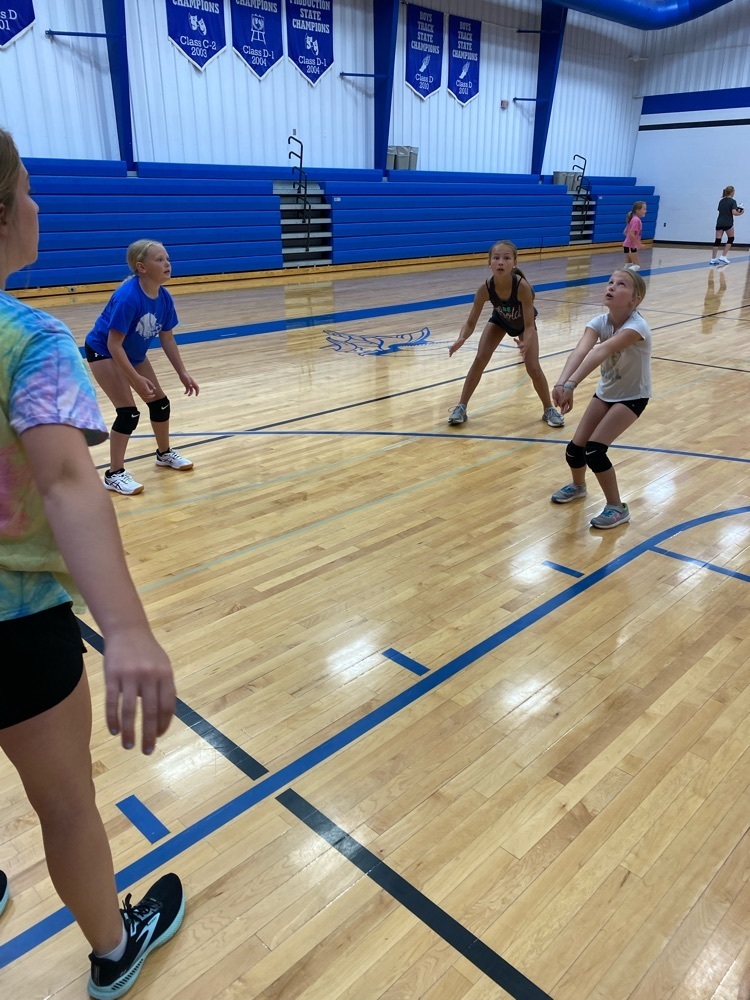 CORRECTION 4-8 Grade VB Camp. It seems that there is conflicting information on the VB Flyer.. The days of are TUES, WED, and THURS BUT the correct dates are JULY 13-15. Apologies for the error. We hope that there is no inconvenience. Thank you for your understanding!!

Preschool registration, please see information below.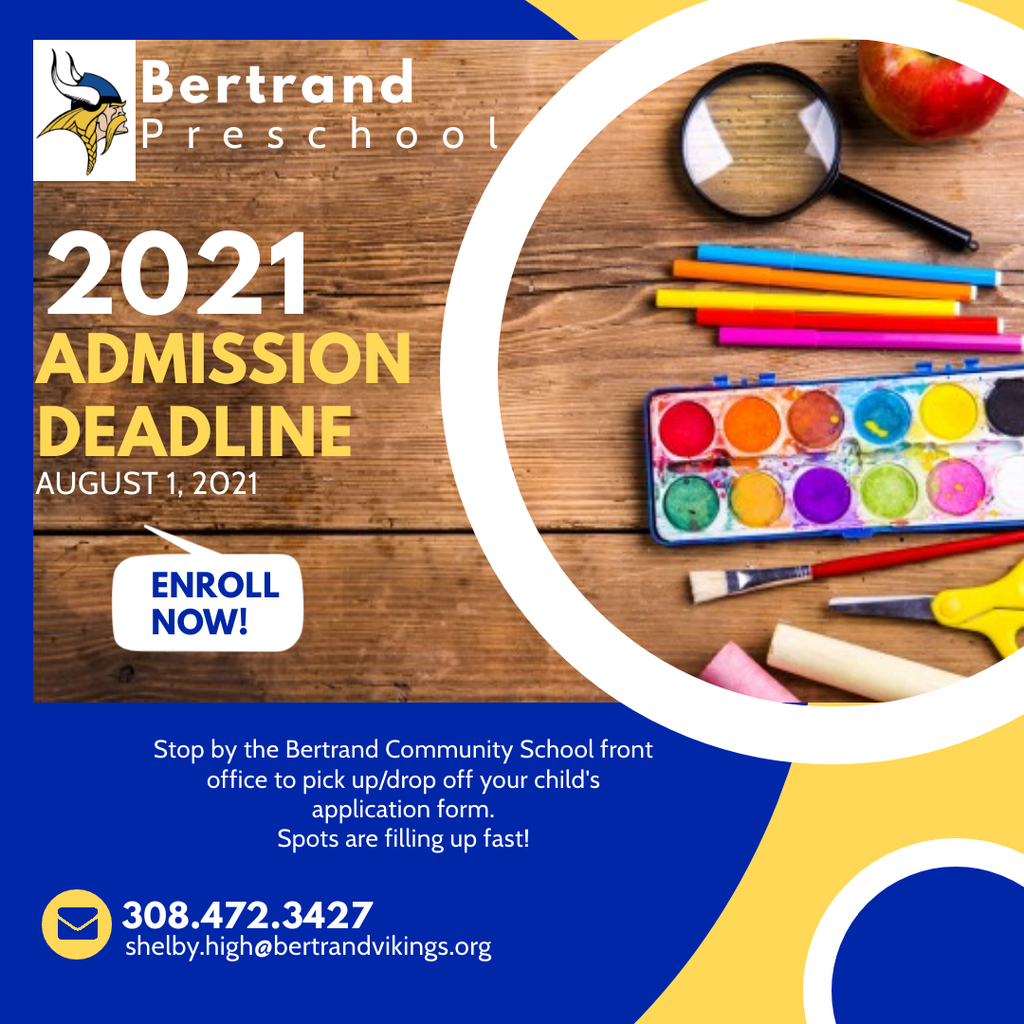 Don't forget about the preschool open house today after the parade. Please stop by and check out the new preschool room and classrooms. Entrances will be open on the west side of the building. #vikingnation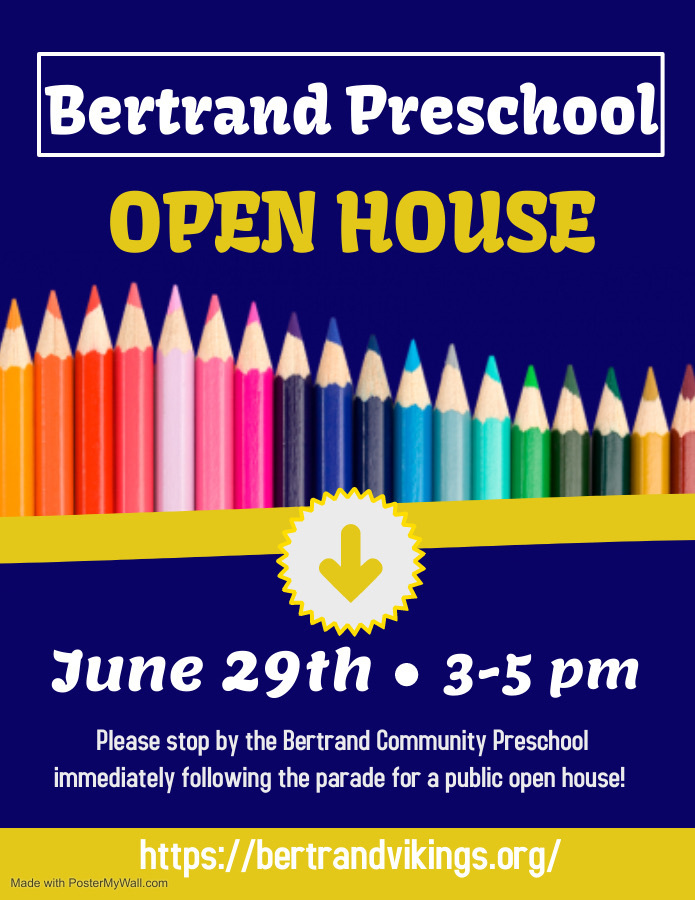 "No Days Off" for these 2 Elite Viking Athletes! Emma Brown and Libby Kugler came in on a day off to get extra reps for their team. #RowTheBoat, #VikingNation, #BeTheStandard
If you see this AMAZING lady, give her a BIG THANK YOU! She has been working incredibly hard ORGANIZING various events to make The Bertrand Fair and Rodeo days a success. We appreciate all you do for our school and community Lindsey Robison! #HometownHomecoming, #RowTheBoat

Please come see the new preschool and classrooms on Tuesday June 29th following the parade from 3-5 pm. #vikingnation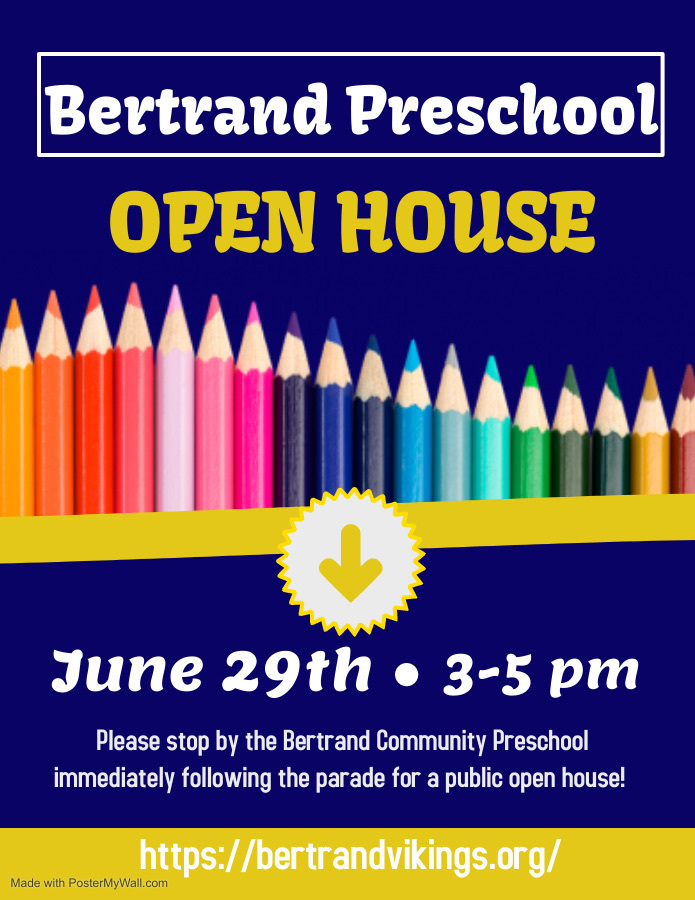 Employment opportunities!!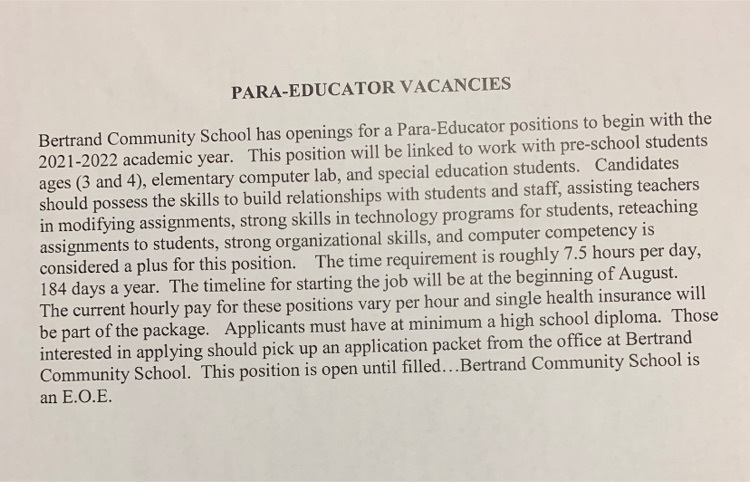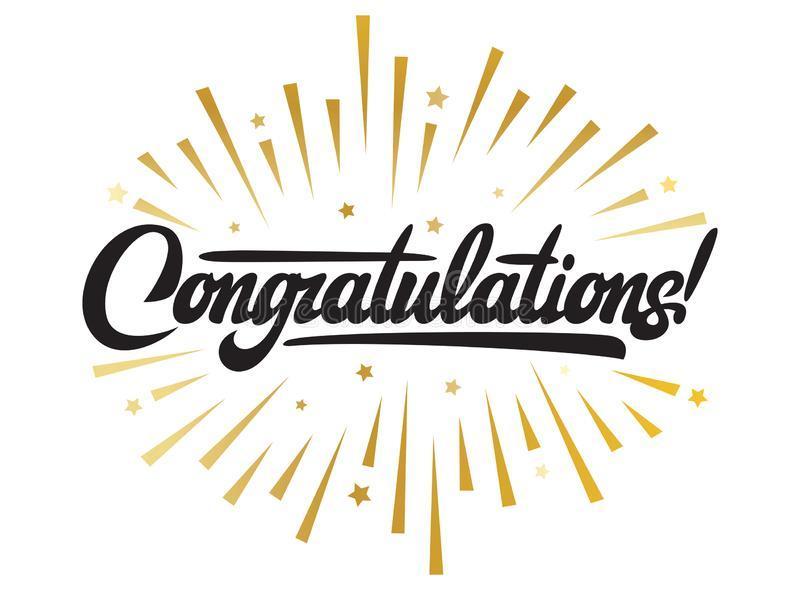 Report cards are ready for pickup! Come up and check out the lost and found table by June 25th!

Pre-school information for the 2021-2022 school year. Please call and sign up your children at the office immediately. #vikingnation